Hi, I'm Parth Thakkar and I've been working as a Co-op Software Engineer at Architech for the past 4 months. As the year and my work term comes to an end, I'd like to share my experience as being part of the 'Architech Dream Team'.When I stepped through the big glass doors on my first day, I was greeted with welcoming faces which made me even more excited to start my journey for the next 4 months. Throughout my first day, I met people in various roles and began to familiarize myself with the office environment. As I began learning new technologies, I was given the opportunity to take an online learning course to further expand my skills. This course was not only essential to the project that I would be working on, but also enabled me to gain experience with new technologies used in the industry.Upon completing the onboarding and training, I was brought onto a project to develop a Voice User Interface using a Google Home Mini device. As the industry shifts to using Cloud and Machine Learning technologies, I was able to get hands-on experience working with Google Cloud Platforms and Google's machine learning natural language processor called Dialogflow. Being part of an agile team, I was able to participate in daily stand-up and sprint ceremonies (planning, review, and retrospective) to communicate with the project team and provide updates. Learning new tools and technologies from scratch is never easy, but with a fantastic team and Tech Lead, this project became an incredible learning opportunity and experience.
My experience at Architech did not just begin and end with work. I was also able to partake in monthly social events, the fall sports team, homecoming days, and lunch & learns. The monthly social events took place at the end of every month and consisted of events such as Skyzone, a haunted walk, and scavenger hunt just to name a few. During September and October, I was able to join the Architech outdoor soccer team that played every week, and we ended our season on a three-game win-streak! Homecoming days were useful in learning about achievements of the other teams while lunch & learns provided me with information about the industry and new technologies.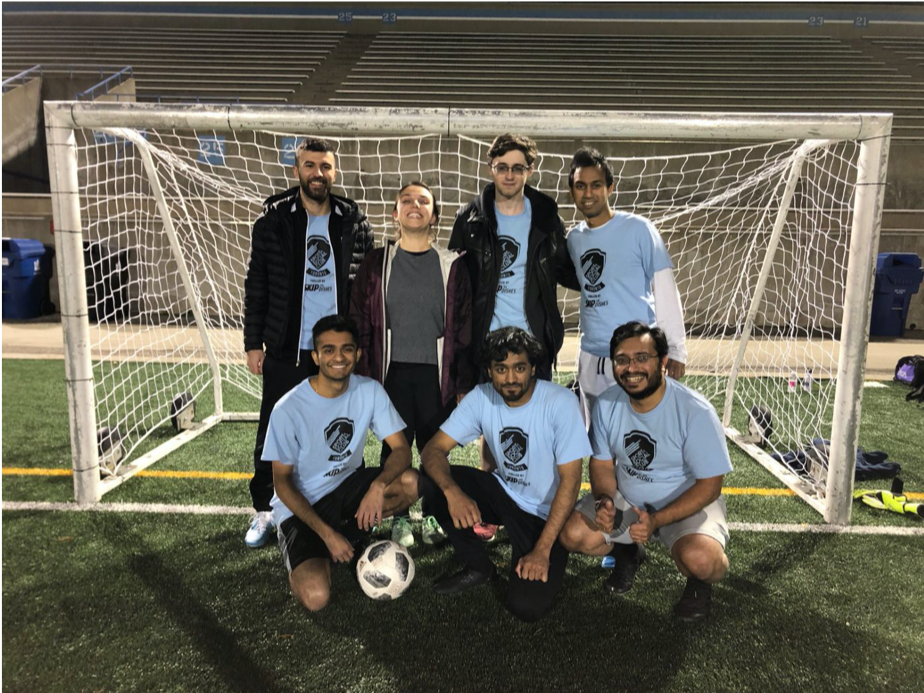 As I look back at the last 4 months, I was able to acquire new technical and interpersonal skills all while having a great time! For students entering the industry, Architech provides a great learning environment that not only prepares them for the job but also the industry.
Parth is currently enrolled at the University of Toronto in Computer Science.
Talent & Culture