Ask your friends, family or coworkers about the products they love most, and you'll often see a similar expression cross their faces.
It doesn't matter whether they talk about how attractive the product or service is, how easy it is to use or how it's so helpful they can't imagine living without it.
Their eyes seem to light up.
They sound a little more excited than they did before.
They smile.
This is what great design does, and it's what all companies should aim for, regardless of their industry or target customer.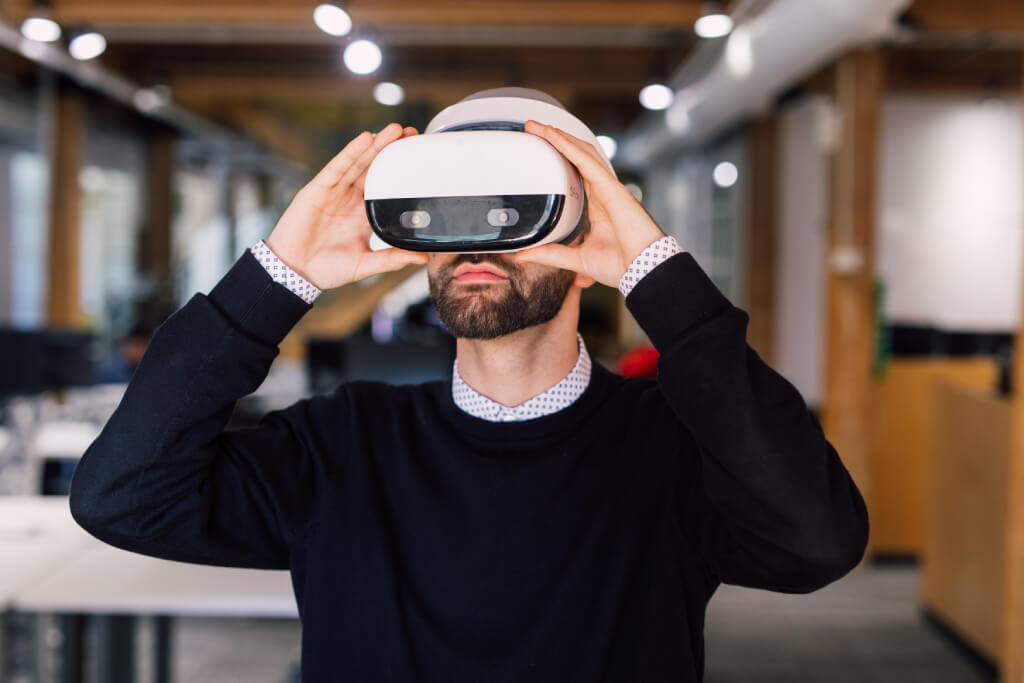 That's why — as entertaining as it may be to hear about innovations like a self-driving tractor at the recent Consumer Electronics Show, or to see a new VR headset come on the market — companies shouldn't spend all of 2022 trying to dream up the next big thing.
Instead, there are many ways in which we can take new or existing digital experiences and improve the way they're designed.
The role of design in making these digital experiences simple, seamless and even fun has arguably never been more important. Ever since the outbreak of the COVID-19 pandemic in early 2020, companies have had to re-imagine what they can do with their websites, mobile apps, and back-end applications that their customers and employees use every day.
With that in mind, I wanted to offer a look at 10 areas where I foresee changes and opportunities in terms of design that companies should consider.
Of course, I'm no fortune-teller, and these are my opinions. However, they're also based on my experience and the work I do at Architech every day. I hope they might prove inspiring and inform some of your thinking as you develop your product roadmap to plan your product's future throughout this year:
1. More Humanity
We're all looking to rebuild and reconnect as we work through this ongoing period of prolonged social distancing and isolation. As a result, a more human touch will be integrated into technology. Elements conveying warmth, emotion, personality, and the feeling of connection will be integrated into new designs. A hand-drawn/human touched aesthetic will take hold.
Say goodbye to the stark, minimalist look that design systems, modularized software, and templates have created. These will be replaced as consumer expectations and technology's ability to integrate custom and non-conformist elements level-set. Designers will look to illustrators to create unique and relevant visual elements, or will be looking to hone their skills in this area.
A more human-centred approach means apps will work harder to speak to the user in a relatable way, with storytelling that makes products feel more human. Users will strive for authentic experiences that are truer to life. UX writing and brand integration throughout the product will become a critical component of the product development lifecycle.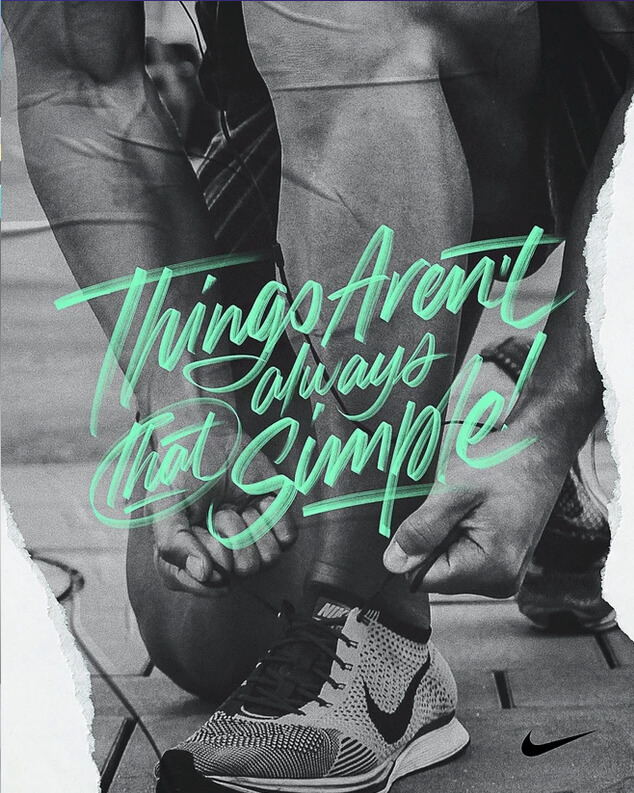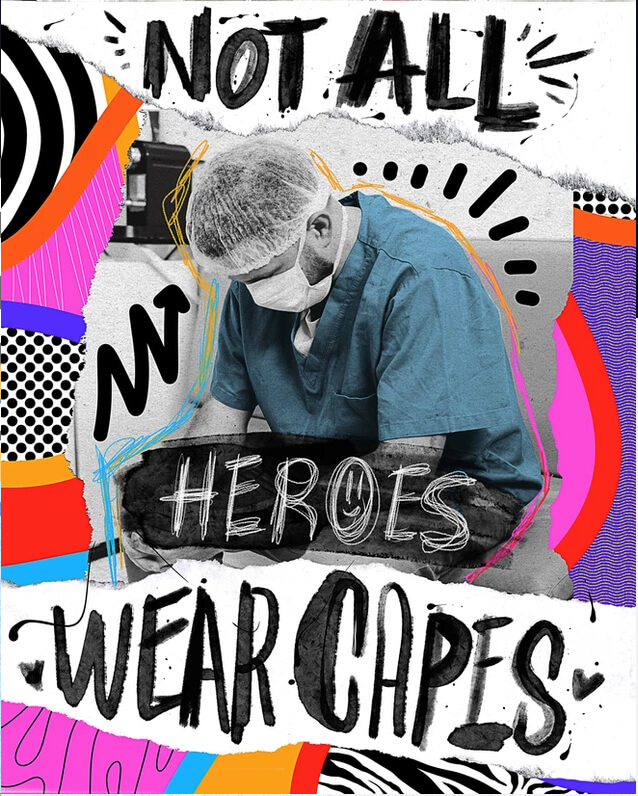 2. More Personality
The hum-drum experience of interacting with apps and websites that offer a standard look and feel will no longer be accepted as a necessary evil. Instead, adding personality with special touches will increase.
Designers will elevate their work utilizing micro-interactions that make every interaction feel unique. You might have already experienced micro-interactions when you're using an application that features chat bubbles that expand into a full-sized pop-up, or when you see an animation accompany actions like dragging and dropping a file. Even the "swiping" motion in many apps or the animation when reacting to content serve as examples of micro-interactions. But there's a lot more room to advance in this area.
Services like Amazon, meanwhile, will have to up their design aesthetic and personality game to keep their leading position. When you look at its advertising and packaging, for example, you see smiling boxes, but the actual online experience of using its marketplace is dated, generic, boring, and sometimes downright frustrating. It's cluttered and its filters aren't always useful in finding the item you want. There is so much potential for Amazon to bring their personality into the full experience of the product.
Designing for emotional delight – creating special moments that add to the nuance of your brand and showcasing why it's unique – should be a goal of every experience designer.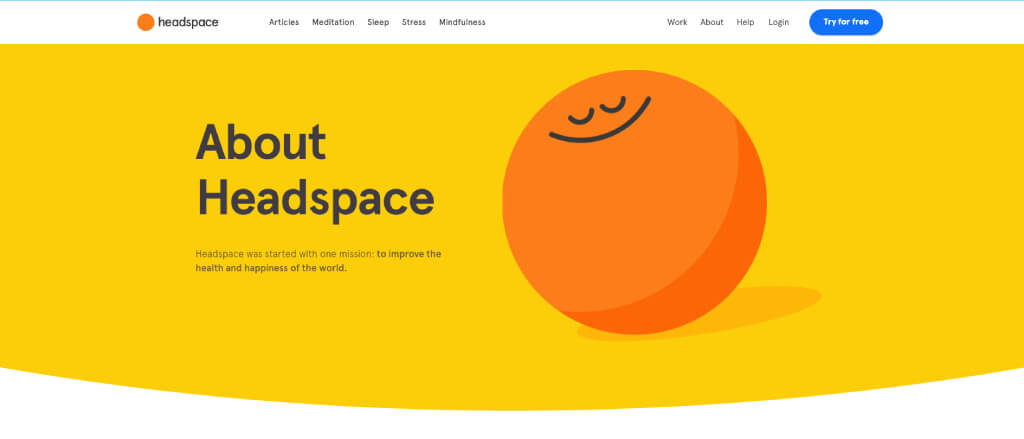 3. Integration
The disparate and complicated ecosystem of apps that users have to navigate and the frustration of jumping around to complete tasks to live our lives will be replaced by a streamlining of products. Condensed and integrated apps with multiple functionalities will be a trend that will start to take hold as people reintegrate into society and want to spend less time managing various aspects of their lives.
Brands like Adobe recognized this early on. Adobe moved to a single Creative Cloud where users can access a suite of products that the designer needs to do their work, including fonts and stock imagery. Offering a "platform" means companies have woven together everything you need to do what you'll want to do. Now we just need to move that concept into areas for non-power users and the current app ecosystem.
Integration also means looking outside your own company's portfolio. Many startups are now making sure they have integrations with older or commonly-used products to streamline those connections to periphery uses.
Integration could really be useful in our personal lives too, with simpler and more intuitive ways to link all the apps and tools we use for banking, managing schedules, travel and so on.
4. Sustainability
Users' desire for living sustainably within our environment and the sustainability of maintaining their mental health will continue to take hold. Sustainability will move into the digital space with apps and tools that help consumers make the right choices. The consumer will want to understand many factors about their experience with your product. What it is made of, how it was made, who made it, where it came from, and how much energy was required to make it will be important questions for you to answer.
Consumers will also be putting increased pressure on companies to contribute to society by doing good, such as planting trees, purchasing carbon offsets, giving back to charity and community groups and having causes that they consistently demonstrate that they care about. Although the beginnings of this movement relate to consumer products, digital products will have to follow suit to compete as users will prioritize ethical and sustainable businesses over others.
The real innovation here will be when the user isn't expected to sign up to another app to ensure they are living sustainably. Part of reducing stress and having sustainable mental health will be pressuring companies to build these tools into their own ecosystem and provide transparency themselves.
5. Synchronization
Cross-platform synchronization will take hold. The consumer's desire to jump from desktop to mobile to watch to tablet to x device minute to minute will have to be addressed. It will no longer be acceptable to have to log in separately to each platform.
Even when devices run on a common operating system, for example, we sometimes still find ourselves logging in to the same app again, or having limitations, differences or restrictions in terms of features we can use by device. The best-designed digital experiences make this easy on us by recognizing us no matter what kind of device we're using. The reality is we're not divided into "smartphone users" or "laptop users." We're working across a multitude of devices.
In some cases, this might simply be a case of making sure customers know what's possible and how to enable those possibilities. For example, Samsung, has been pitching its most recent mobile devices based on what it calls "ecosystem continuity." This means you can easily switch from a smartphone, laptop or smartwatch without e-mailing yourself files or interrupting an online session. You can do this on Apple/iOS devices too, but not everyone is aware of it. How can this happen across the app ecosystem as well?
6. Seamlessness
People can only be expected to manage a limited number of passwords and logins before keeping your data secure becomes an unreasonable challenge. How many times have you been caught in the seemingly endless cycle of trying to recover your credentials, or can only gain access to an app on your phone, even though it would be easier to use it on your laptop?
There will be demand for seamless entry into platforms using Face ID and other technologies that meet users wherever they are. Password management systems will also evolve with innovations that know who the user is without any data entry.
The World Wide Web (W3) Consortium has been exploring the concept of decentralized digital identities for some time, where users would be able to verify who they are without traditional credentials. The Identify Foundation is playing a strong role in the same area.
The consumer's patience has diminished to the point that if they can't get into an app the second they open it they will abandon it, either at that moment or for good. How many apps do you have on your phone that you don't bother using anymore? Do you want that to be your product? As these concepts and standards take shape, software and apps that don't make entry seamless will be left behind.
7. Ethical Design
Consumers will demand that platforms that pose a risk of having a negative effect on their mental health integrate more ethical practices. Device manufacturers have implemented some simple tools integrated into our smartphones that can tell us how long we've spent using them, for example, or prompts that appear before posting on social media that encourage the user to double-check to make sure they are not spreading hate or misinformation. But that is just the beginning.
These tools put the impetus on the user to self-manage. Companies should take the lead on how their products may be misused and work to prevent that misuse. They should take responsibility for how their products are used and which dark patterns they may inadvertently (or intentionally) integrate.
A startup publication called Built In offered an in-depth guide to ethical design and how to achieve it that could be useful here, touching on everything from the way shopping carts are presented on e-commerce sites to accessibility considerations. Architech has also created our own ethical design guidelines.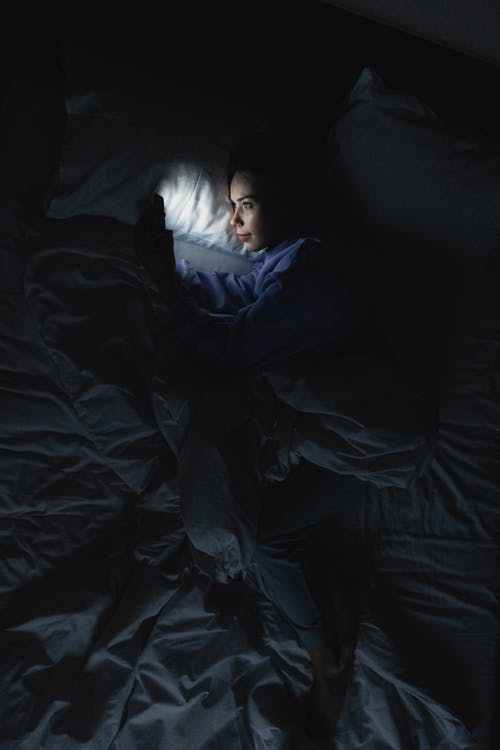 8. Smarter Apps
Apps should help us simplify our lives, and a big piece of that is them being "smart" enough to know what we want or need. Better yet, they should anticipate it.
Some brands are trying to move in this direction with algorithms designed to recommend the TV show to watch or meals we could order from a food delivery service. When what's suggested is generic or obviously inaccurate, though, the impression created is worse than no attempt at personalization at all.
A possible starting point in this direction is the Harvard Business Review, where a group of researchers discussed the use of artificial intelligence and predictive analytics to better understand what users feel. Designers should take the next step to create smarter apps that learn user behaviours and know what we like better than we do. The proliferation of sensors in everyday objects as part of the Internet of Things (IoT) will provide a lot more data to assist in this area.
For example, imagine that you are a vegetarian. The next time you go to Uber Eats wouldn't it be amazing if there was a preset choice to hide non-vegetarian choices without having to filter? Or imagine you don't eat fast food, imagine the system knowing this and hiding all chain fast food restaurants. Over time, apps will be even more tailored to our habits and will have multiple, smart workflows that speak to different personas' mental models.
9. Consolidation
When Apple first launched the App Store, the tagline was, "There's an app for that." Today there are a lot of scenarios where it's tempting to say, "There are too many apps for that."
Even if many of us haven't booked a lot of faraway vacations over the last two years, for instance, we know there is no shortage of tools out there ready to help. The question is whether it makes sense for brands to make people choose among dozens of travel discount apps, or to download an app for every hotel or restaurant we visit.
Consolidation in this case doesn't just refer to having companies buy each other, but moving towards centralized platforms that save us all time and effort accomplishing simple tasks. Brands operating in the same space should look past their traditional rivalries to see how they could partner or join forces in some way for the benefit of everyone.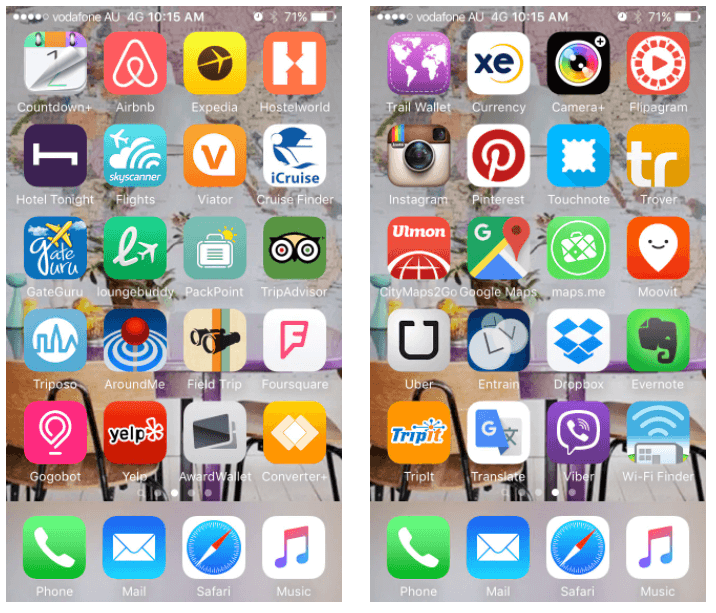 10. Vibrancy
Black, white, beige, and grey will be replaced with vibrant, fun colours that reflect a positive spirit. Pantone's colour of the year for 2022, Very Peri, is a good case in point.
"Encompassing the qualities of blues, yet at the same time possessing a violet-red undertone, Very Peri displays a spritely, joyous attitude and dynamic presence that encourages courageous creativity and imaginative expression," said Leatrice Eiseman, Pantone Color Institute's Executive Director, in a press release.
According to Pantone, Very Peri "helps us to embrace this altered landscape of possibilities, opening us up to a new vision as we rewrite our lives." Very appropriate for these times. Colour is back —and with a vengeance — as designers push boundaries and explore new, vibrant colours and unexpected colour combinations.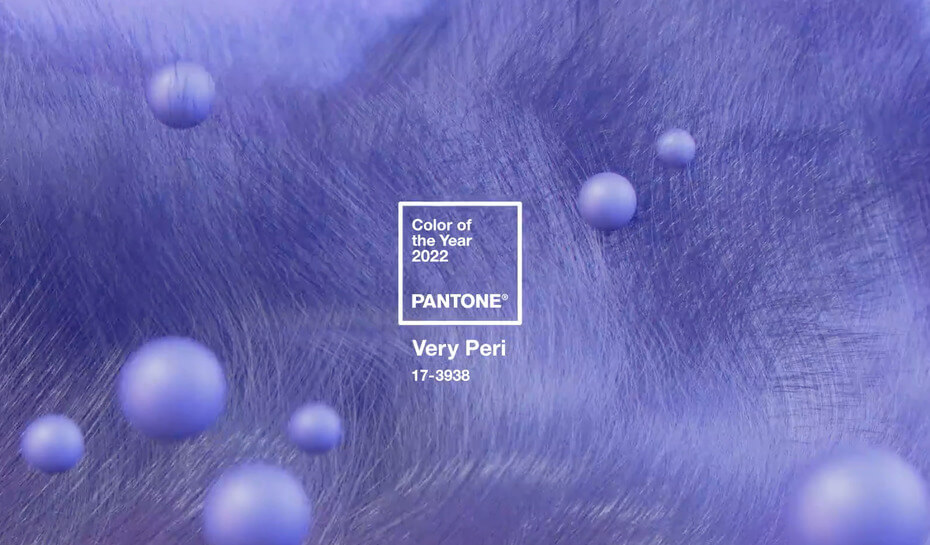 Final Thoughts: From Predictions to Exploration
I hope these ideas inspire you to think about where to take your product design this year. I hope you can push the boundaries of your ideas and explore how you may be able to integrate some of these concepts which ultimately strive to make a richer, more inspiring, more joyful experience for users.
Great design is all about unleashing creativity and channeling it with purpose to serve users to the best of your ability. Let's make 2022 the year businesses collectively try to do that better than they ever have before. Your customers deserve nothing less.