Many of us have now hit the 1-month mark of exclusively working from home, and readjusting to the 'new normal' is a shift for companies, teammates, and families alike. The tech industry specifically is luckier than others, being poised for adjusting to the new circumstances due to agility being a large part of how their companies work already. Part of that Agile mindset is learning from one another within the tech ecosystem, and knowledge sharing. Here at Architech, we've had agility in our DNA since 2004, which doesn't just apply to our client projects.
As Agile methodology implies, it's all about being incremental and iterative. Since a global pandemic is new territory for us all, what we did know for certain was to listen to our team's needs and not try to adapt our culture to digital all at once. Taking into account the Agile Manifesto, we first focused on individuals, then added the collaboration piece, which then better positioned us to respond to change quickly.
Our strongest asset at Architech is our people, and in turn, the culture and openness we cultivate together from our daily interactions collaborating, learning, and growing together. While our office is where a lot of the magic happens, we've learned that our culture's foundation doesn't live there, it's in our people wherever they are. The biggest change we have faced with regards to our culture is the pivot in the execution on letting our culture shine by keeping everyone connected and motivated.
What We're Learning About Our People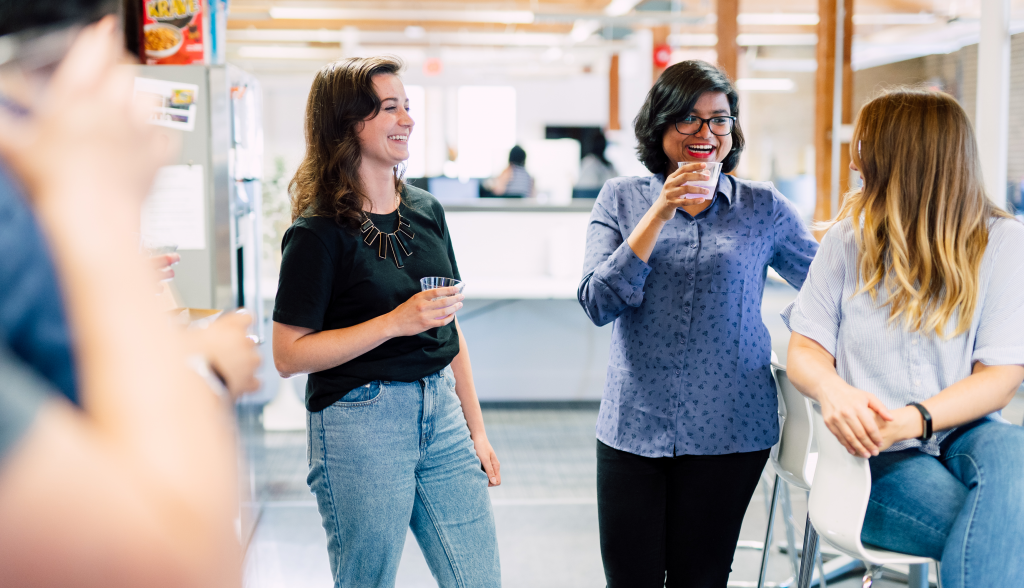 Much like how everyone has a different learning style, we've learned that not everyone wants to engage online in the same way, and that's okay! Switching to 100% remote work is a learning process for our company, as I'm sure is the case for many others, and the best part is sharing that knowledge.
Some Of Our People Like Structured Events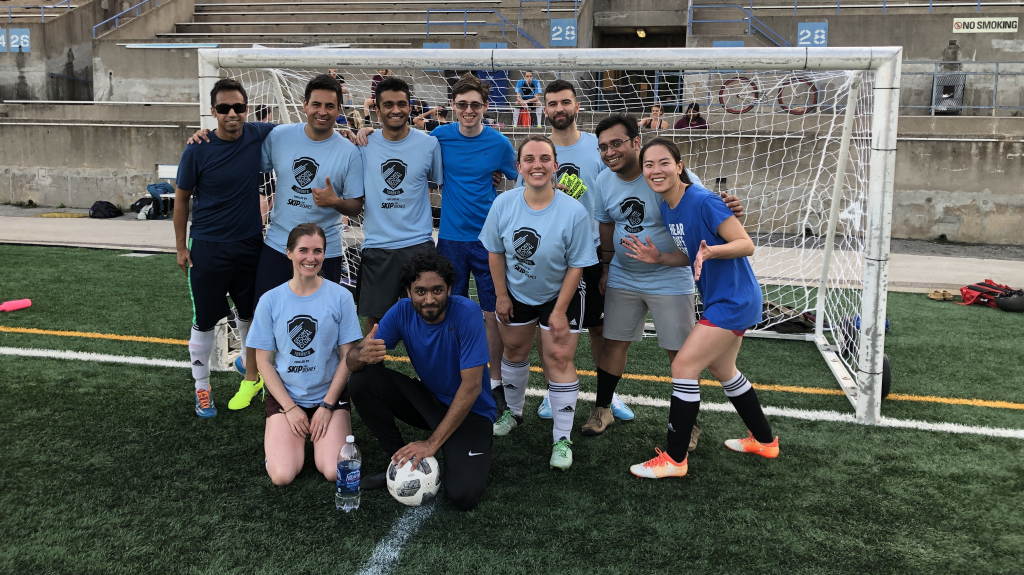 While there's nothing quite like a Friday in-office Homecoming to connect the team, we have utilized digital connectivity solutions to the fullest, making sure our team is still connected, involved, and has a place to be heard. Switching from biweekly Homecoming Kickoffs to weekly Kickoffs gives our team that chance to be fully informed on what's new with the company and the external changes. While we can't enjoy catered lunch together anymore, we still have weekly Friday Beer O'clock at 4:30 p.m., letting our team connect, unwind, and catch up with each other before the weekend. Anyone else miss going to the gym, or even just telling yourself you'll go and end up watching Netflix instead? Without our weekly in-office Yoga sessions, Fitness Challenges, or Sports Teams, we were feeling the missed opportunity. To make up for this, every day at noon we have a Daily Fitness Session, where we do a guided mini workout over Zoom together to get moving.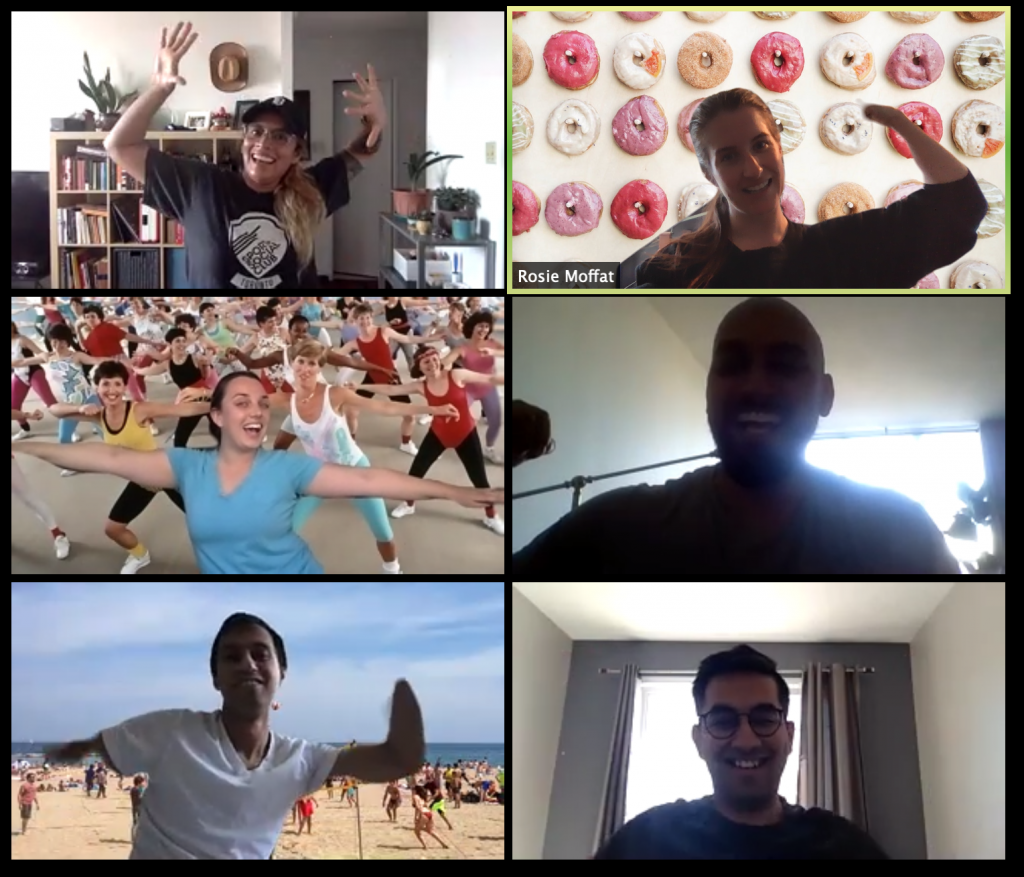 With structure in mind, we created the "Architech At Home" series, which contains consistent Lunch and Learn style sessions Mondays, Wednesdays, and Fridays to keep the conversation going.
Mental Health Mondays are run by our Talent and Operations Specialist Niyati, where she dives into a new topic each week with a discussion, questions, and suggestions on keeping your body, mind, and spirit healthy. Some topics so far have been Mindfulness, Burnout, and The Connection Between Mental Health and Social Media.
Lunch and Learn Wednesdays are a fun time for our teammates to talk about what they're learning or are interested in, work related or not. Last week our Senior Software Engineer, Abhishek, taught us why it's important to keep the environment clean, while our Technical Lead, Sid, taught us quick and easy drink recipes to do at home.
Fresh Fridays are a time to connect about our favourites, with a different topic each week. Some topics have included Favourite TV Shows, Favourite (easy) Recipes, and What New Apps Are You Using.
What About Those Who Don't Want Structure, But Still Want To Connect?
Not everyone wants to (or can) connect at the same time, on the same day, every week, and you have to keep in mind not everyone has the same WFH circumstances. Some people are missing those normal social interactions we have at work, sharing articles, quick chats, and random things.
We created a few more niche Microsoft Teams channels for everyone to connect, without feeling overwhelmed with updates. One of those channels was a COVID-19 channel to keep all related articles, topics, and conversations in one place. It's important to know what's going on, but not everyone wanted to be exposed to it at all times throughout their workday.
Another channel added was the 'Parents' channel, where you can see links to free learning tools for kids, activity ideas, and other resources to keep kids entertained, and parents sane.
One of the other channels (as requested) is what we call our 'Watercooler' channel, where we can talk about anything, to anyone, at anytime! This channel mimics the small chats we normally have around the actual watercooler or coffee machine.
We're Still Learning, And Trying New Things!
One topic we'd love to hear more about from the community is how companies are adapting monthly socials. While regular monthly socials typically included activities like going to sports games, axe throwing, and paint night, our virtual options so far are limited to movie night, games night, karaoke, and trivia. Connect with us on our socials or at info@architech.ca and let us know what you're doing to keep everyone social and engaged, we are always looking for suggestions!
Listening To Our Teammates Suggestions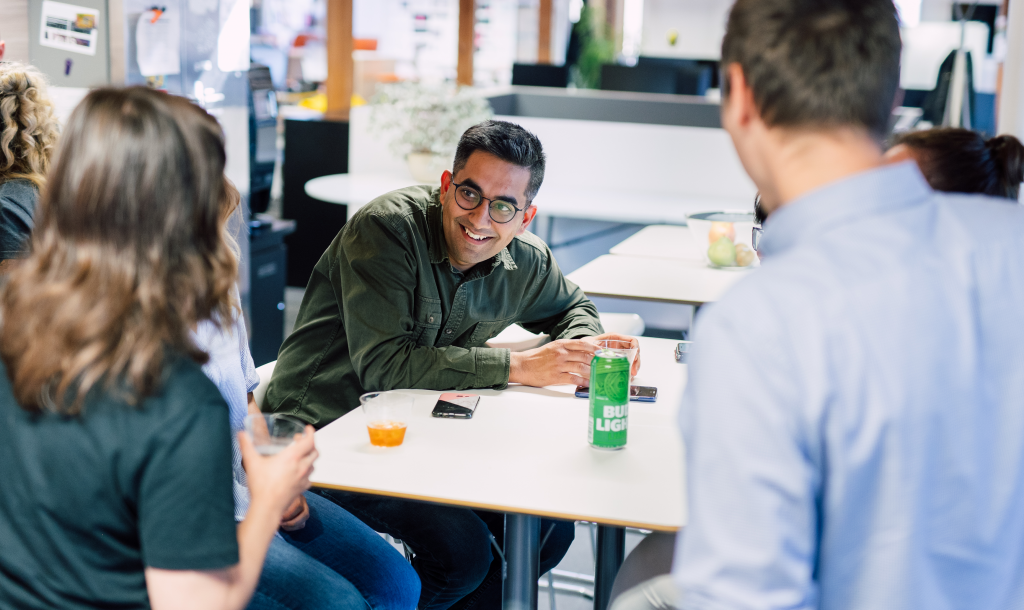 Employees who feel their voice is heard are 4.6 times more likely to feel empowered to perform their best work. Another important lesson we value is to listen when our people suggest something, especially in this environment. Being agile and able to pivot rules and regulations, such as working hours for those with kids, fitness allowances to extend to home gym equipment, and allowing virtual communication licenses for personal as well as business use is important.
Let's Help Each Other Stay Connected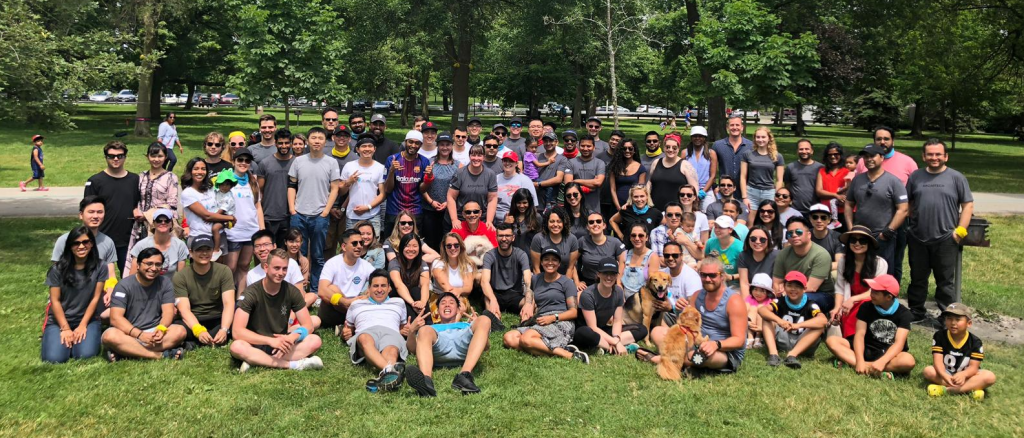 None of these ideas have come from one person, or one source. The key ingredient is collaborating, listening, and trying new things to do what's best for the team. A few of these new culture activities have been suggested from other companies, others from our people, and while some didn't work, many of them did. The underlying foundation in Agile thinking is to be able to move quickly and easily, which is certainly applicable here.
This isn't a "who's doing it better game". One of the tech ecosystem's greatest strengths is the ability to knowledge share. Let us know what your teams are doing to preserve your culture while working from home, we always love new ideas!
Talent & Culture