On May 26th, Pralad Rao, Architech's very own Head of Delivery, shone a light on the importance of building highly accountable teams, especially in the context of increased remote working due to COVID-19. What we soon realized throughout the session was that Pralad's insight into team building is a mindset every great leader, aspiring leader, or effective team member needs to keep in mind in order to drive results, so we thought we would share his approach with the broader community. This is an approach we live by at Architech, because our Dream Team is our most valued asset. Being as we are in the midst of a crisis, these tips and tricks to building your own Dream Team and getting the best from your teams remotely are that much more important.
"Anyone can lead when the plan is working. The BEST lead when the plan falls apart."–

Robin Sharma
Let's first define performance, because ultimately we are talking about building high–performing teams. Accountability is an aspect of performance, but it encompasses so much more, so let's use the frame of reference of teamwork. High–performing teams often have a clear vision of their objective and stay committed to achieving their goals while managing conflicts successfully and respectfully. In this group, you'll often find team members who exhibit clear leadership qualities and high degrees of collaboration. Comparatively, low-performing teams don't typically have a clear set of priorities, nor an engaged attitude as goals are likely not being met. We can also expect to see loss of trust, high turnover, and a lot of frustration in low-performing teams.
Now that we know what kind of team we'd like to build, let's go through what Pralad calls the 7 keys to successful team building. In order to get through this crisis and have the most accountable and high–performing team, he put together these 7 steps that can be applied to teams in any context. Pralad recommends that these be kept in mind when forming, storming, and norming in order to start out-performing.
7 Keys to Successful Team Building
1) Recruitment
Creating high-performing teams starts here, but before you can have a highly accountable team it's important to recruit and build the right team. COVID-19 has certainly made recruiting more complex as we can no longer have in-person conversations, but there are definitely other benefits to a virtual approach. In order to set candidates up for success, we need to give them all the information they need, practice proper video call etiquette, and have a 'plan B' for calls in case of hardware/software malfunctions.
In times of a crisis, it may take longer to find the right person for your team, so be patient. As teams grapple with remote norms, the idea of collaborative hiring is even more important as it gets the team involved with and invested in the hiring process. Multiple perspectives can help foster diversity of thought and find the best fit for your team.
2) Onboarding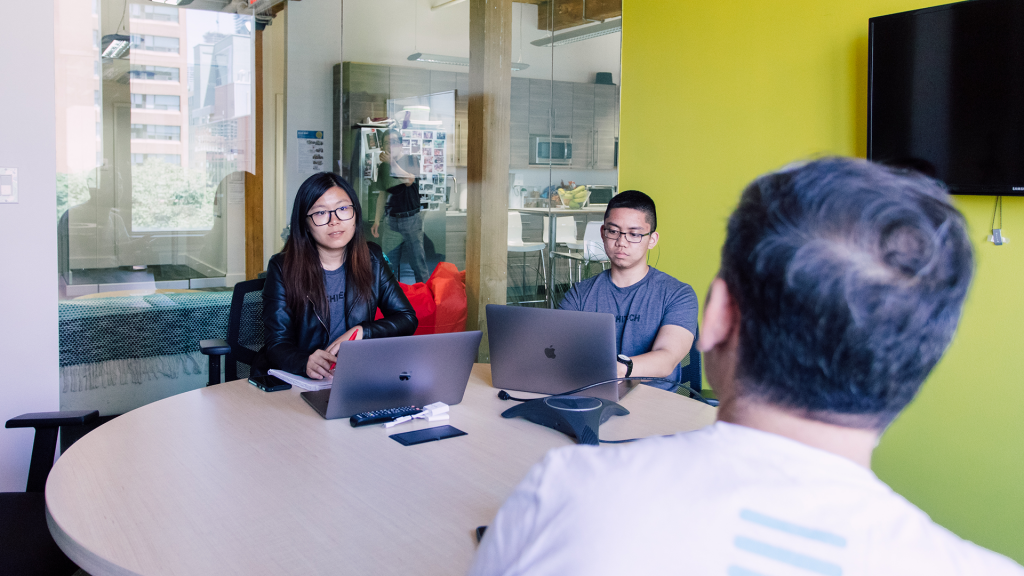 Once you find the right person, you need to onboard them so they can hit the ground running. Here at Architech, we dedicate the first several days to onboarding through numerous 1:1s from each team so new team members can adjust to the role, our processes, expectations, and meet our people. While our onboarding is comprehensive and successful, we have had to be agile and make adjustments for remote onboarding during the crisis.
It's hard to feel like part of the team when you've never met your team members. It's imperative to set aside time before starting a project to ensure the candidate is integrated into their new team in order to set them up for success. These are some things that should be made a priority for a successful integration: technology, a definition of their role and goals, cultural integration with the broader team, and project-specific onboarding.
3) Shadowin

g
When new hires start at Architech, we firmly believe in pairing them up with seasoned team members to build meaningful connections. Not only does it give new hires a resource to lean on if they have culture-centric questions, but it also allows our seasoned employees to hone their mentorship and management skills, further empowering them with confidence to grow.
4) Leading By Example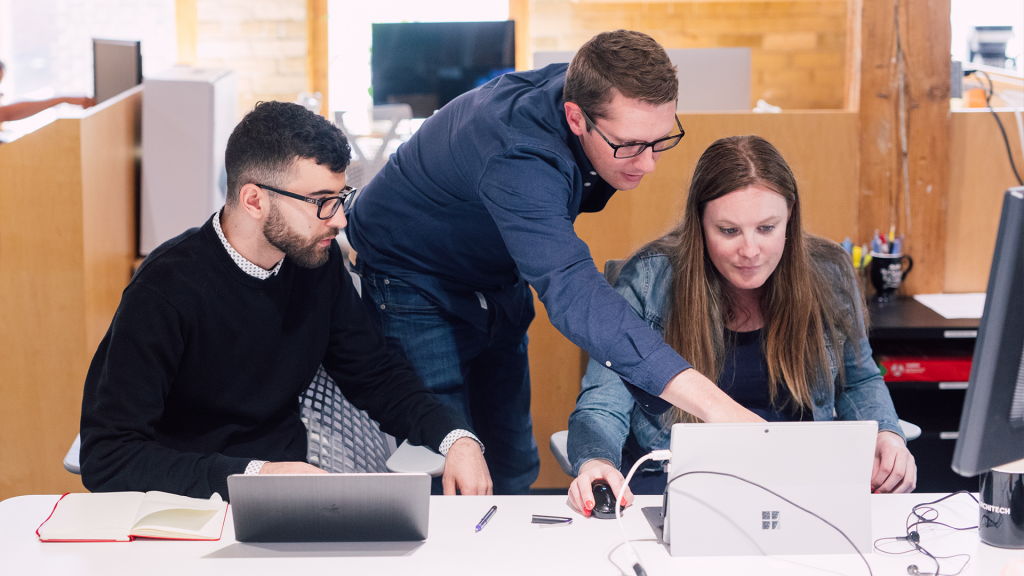 Pralad is a firm believer that the best leaders dig in and get their hands dirty instead of leading from the sidelines. Leaders need to be involved in the work and know the ins and outs of the project and business. Working alongside your team, while offering tangible guidelines, helps build trust while simultaneously expanding knowledge gaps.
It's also important to listen actively. Foster a culture of openness and direct communication from your team by listening to them and getting regular feedback. Use that feedback to improve processes or methods and follow up to ensure it's working, while also being respectful of people's feelings. Once you've communicated your vision, goals, and guidance, step back and let them shine, as this creates accountability. This is a central cog in high-performing teams.
5) Engagement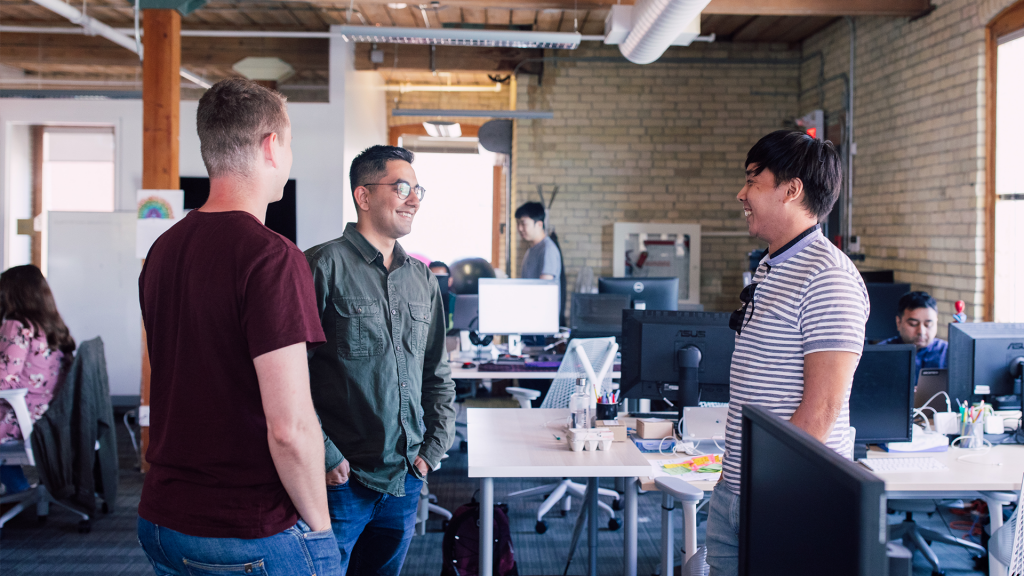 In order to best engage your team remotely, it's imperative to modify communication techniques. At Architech, we're in the business of being Agile, so being nimble to change is something that comes naturally. Since we no longer have the luxury of tapping someone on the shoulder, a different supportive system of communication needs to be established in order to remain effective. Some communication tips you can adopt while working remotely are investing in collaborative software and presenting concepts and ideas visually when possible. It's also important to create an online company culture, ensure that there are regular team check-ins, and ultimately trust your team.
Pralad also encourages knowledge sharing. Ensure your teams have easy access to information and encourage them to contribute to knowledge repositories. At Architech, we leverage Confluence for that very purpose in order to continuously improve. Relevant information should be at the team's fingertips rather than hidden or difficult to find. By encouraging teams to collaborate and share information (within the limits of privacy policies), they feel empowered and more engaged.
6) Feedback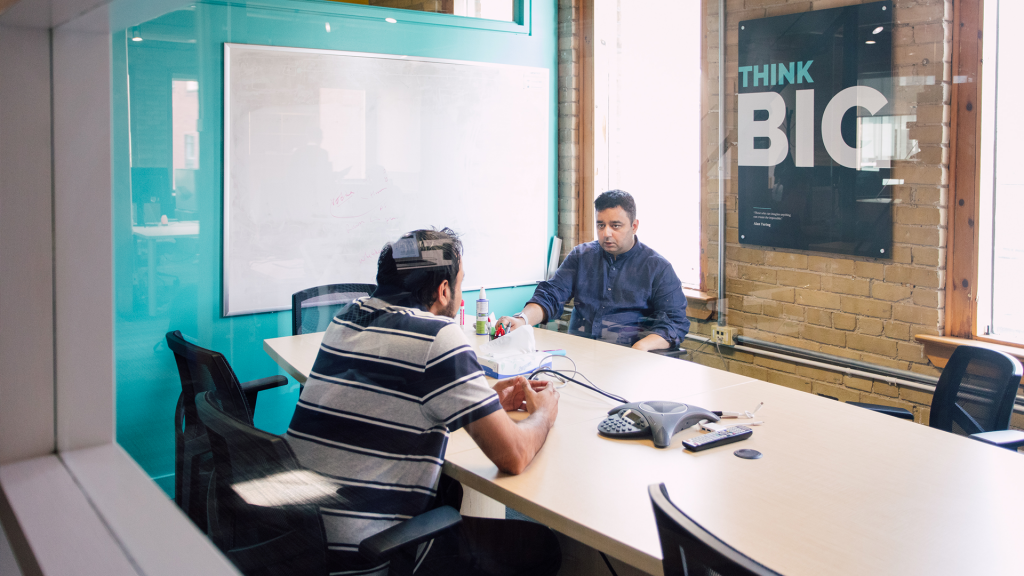 Retrospectives are critical for teams to improve, and they can often be a catalyst for broader positive change. That said, Agile methodologies weren't created with remote teams in mind. Without real-time physical conversations, issues can go unnoticed and build into larger problems. Pralad underlined the importance of making an effort to run retrospectives through videoconferencing and other tools available to your team. Regular feedback also makes an impact, so try to provide feedback regularly and give guidance as soon as something arises. Ask questions, set clear expectations and timelines, then follow up. What works at Architech are consistent 1:1 meetings. Whether conducted more formally or relaxed, the outcome should be the same; providing a safe space for individuals to raise concerns and offering guidance to resolve them. Those meetings should be frequent, personal, interactive, sacred, and flexible.
7) Collaboration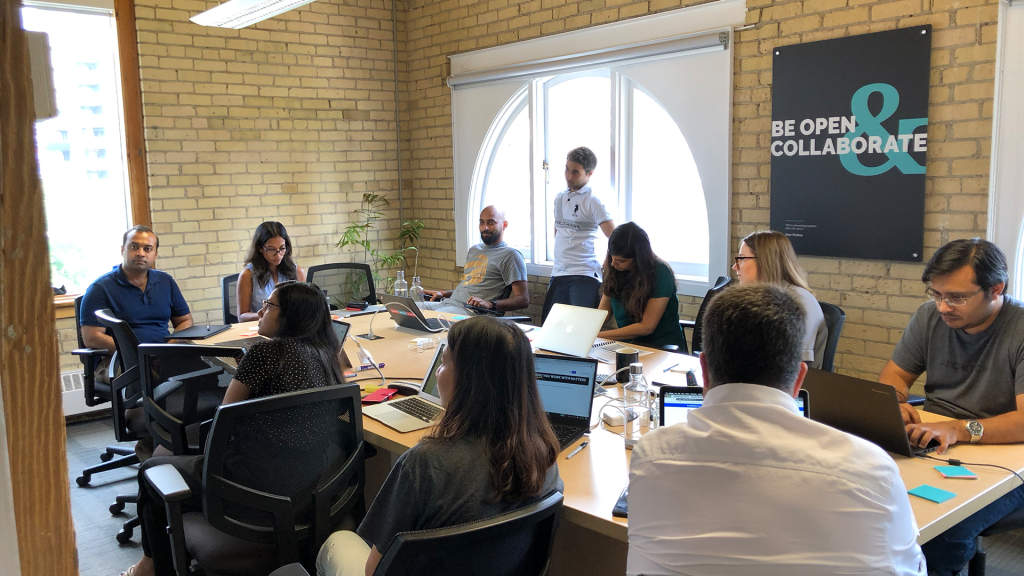 One of Architech's values on our walls and spoken in our halls is to Be Open And Collaborate. All team members need to hold themselves accountable rather than just the team's leadership. As accountability increases across the team, so does team performance. Perhaps most importantly, collaboration should be fun! Whether it's running a Zoom call with pets and kids or having themed background meetings, find your own fun so you're more relaxed and inspired when you're ready to work.
Not one of these 7 keys to building highly accountable teams should be a surprise on its own. But once executed all together as a symphony of sorts, is where you'll find the magic that effective teams create. Whether a team is remote or in-person, it's ultimately important to focus on recruitment, onboarding, shadowing, leading by example, engagement, feedback, and collaboration in order to build and grow your very own Dream Team.
To learn more about building a Dream Team of your own, or how we can help you skill up your team, email us at sales@architech.ca
Team and Process Insights