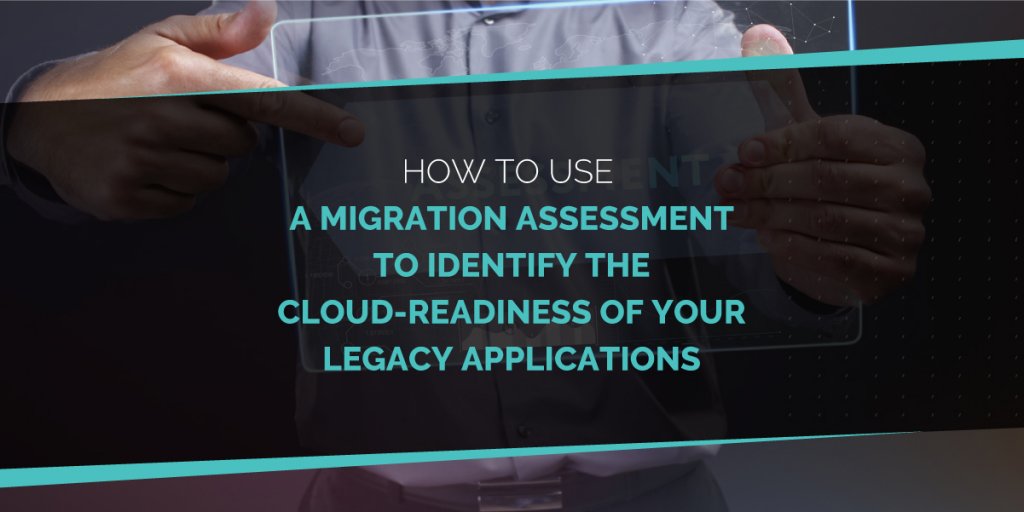 Where Do You Start a Cloud Application Modernization?
At Architech, we're seeing the challenges businesses are trying to overcome when it comes to leveraging the cloud. We see that they've already agreed to go to the cloud and that they want to multi-manage their apps.
But they don't know which apps to focus on nor how to do it.
They do not know the order in which to migrate their apps, what risks they are taking, nor the costs of doing so.
Many companies may just start from scratch or they'll just decide to modernize everything, but they are missing the necessary preparation.
As an executive, I need to ask myself:
Do we have a roadmap for the whole project?
Is that roadmap aligned with our business needs?
Do we have the internal skills to support this kind of basic modernization effort?
What is the budget that we need to put together to support this migration?
Quite frankly, if you are not prepared to answer these questions, you won't be going about this in a cost-effective manner. Moreover, you expose yourself to unnecessary risk.
To develop that understanding, you the executive must reach out to third-parties and ask for their guidance. That way, you can properly assess your applications based on their current state and determine their cloud-readiness.
---
Learn More About Application Modernization:
---
Always Start with an Application Modernization Assessment
We always start by putting together an application modernization assessment that would help determine the readiness of an organization's applications.
So, for cloud migration, there are many assessments and discovery tools you can use. However, the majority focus mostly on the infrastructure (IaaS) side.
You can't conduct a complete application cloud migration assessment from just a review of the technical side. You need to assess the technical side from an architectural standpoint and from a business perspective.
Focus on the Core Business Applications
If you look at it now, some companies are running dozens of applications or just one gigantic application. We need to understand which types of applications are most critical to the business.
And jointly, we need to identify the key modernization approaches that are most suitable for the situation. These are actions like re-hosting, retracting, re-architecting, re-building, or retiring.
The Goal of an Application Modernization Assessment
With the assessment, we create a roadmap for the core business application(s). This involves creating an outline of what they need to do for each application including:
The business benefits
Risk factors
Dependencies
Further recommendations
The 2 Steps of an Application Modernization Assessment
The application model assessment that we've built is delivered in two steps. It is further broken down into two tiers for different sized businesses.
The first tier is for small- and medium-sized businesses (SMBs). This is typically a two-week engagement during which we assess a certain number of applications and provide a final report.
The second tier is for enterprises, and the scope of it really depends on customer-specific needs. For example, a bank or telco will be different than a government agency. There are other factors at play too, such as complexity, the architecture involved, the number of stakeholders, and the size of the organization's application portfolio.
However, both tiers follow the same principles — the same two steps.
Step 1: Assessment
We start with a workshop that begins with a one or two-hour discussion with the executive team. We call it the kick-off meeting that starts the whole process, and it is a critical component of the assessment.
During the strategy workshop, we meet both business and IT executives to understand their business priorities, what exactly they want to do, what is critical for them, etc. We also identify the set of core applications that they want to be assessed during this two-week operation.
The goal is to align with business priorities.
After this workshop, we agree on success factors, and we present a methodology and typical output. This ensures that there is a full understanding of the commitment on the organization's end on exactly what we will be focusing on during the two weeks.
---
Get a Cloud-Readiness Assessment from Architech
Get an Application Migration Assessment
---
Then we conduct application modernization assessment itself, and we follow three different approaches. These can be done concurrently or independently.
Conduct Interviews
We conduct interviews with three stakeholders — or personas, as we call it — per application.
Business Owner/Product Owner/Marketing Director: For this stakeholder, we identify their business challenges, such as what their competitors are doing, threats of new entrants, or profitability.
Questions are designed to understand how they are looking to leverage modernization for the business, how it can be more agile, and how it can be more innovative to go against their competitors and generate market share.
Technology Owner/IT Architect/Director of Development: We want to learn what their technology needs are. For instance, what do they typically do to get service faster? Do they have limited budgets? Shortened timelines? Do they want to provision the app?
IT Operations Manager: We want to learn about their needs, such as what they require for improved effectiveness and efficiency, and their frustrations, such as if they need to support the main system, eliminate constant upgrades, reduce maintenance, etc.
Ultimately, we ask specific questions and try to rate and rank them in alignment with what we learned during the strategy workshop.
Automated Code Analysis
We conduct a static code analysis of their existing application to assess the code.
Note: this is not real-time monitoring.
We read every single line of code and then based on hard KPIs, we are able to say if the app is agile, cloud-ready, cloud-resilient, or if it's not ready for the cloud.
This is packaged in a very detailed output dashboard.
Bonus: Cloud-Readiness Assessment for Your Infrastructure
This step is optional, but if an organization wants to have a holistic view, we can also run this cloud-readiness assessment on the infrastructure supporting the applications.
Step 2: The Roadmap
We start with a findings report.
We've asked a lot of questions, collected many parameters, and created the necessary output dashboards for each application that was agreed upon during the strategy workshop.
This assessment, standing by itself, is very helpful. It's basically like a second opinion from a doctor. You are going to say, "Yes, I am healthy," or "You are, but not your liver," or any variation of that. The report is giving you everything from scan copies, MRI copies, everything imaginable.
But more importantly, we will build a roadmap outlining the business plans discussed and the risk factors we've identified.
Based on our experience in modernization, cloud-native technology, open-source, and, of course, architecting applications; the roadmap outlines the paths we've identified for each application.
It could be a product innovation, proof-of-concept, a suggestion to move an app to Kubernetes, a UX design, etc. Additionally, we provide high-level timelines and cost estimates.
---
Read More About Application Modernization:
---
Ready to Run Your Legacy Apps Through an Application Modernization Assessment?
Every app is different. Every company culture is different. There are no one-size-fits-all solutions when it comes to application modernization.
At Architech, we have over 15 years of experience finding the right fit for our clients as they begin their journey to the cloud.
Murat is a Business Development Manager at Architech and specializes in working with DevOps and cloud-native technologies, such as Kubernetes, PaaS (platform-as-a-service), private clouds and Microservices.
Get Started With an Application Modernization Assessment
Get an Application Migration Assessment
Cloud Native Insights