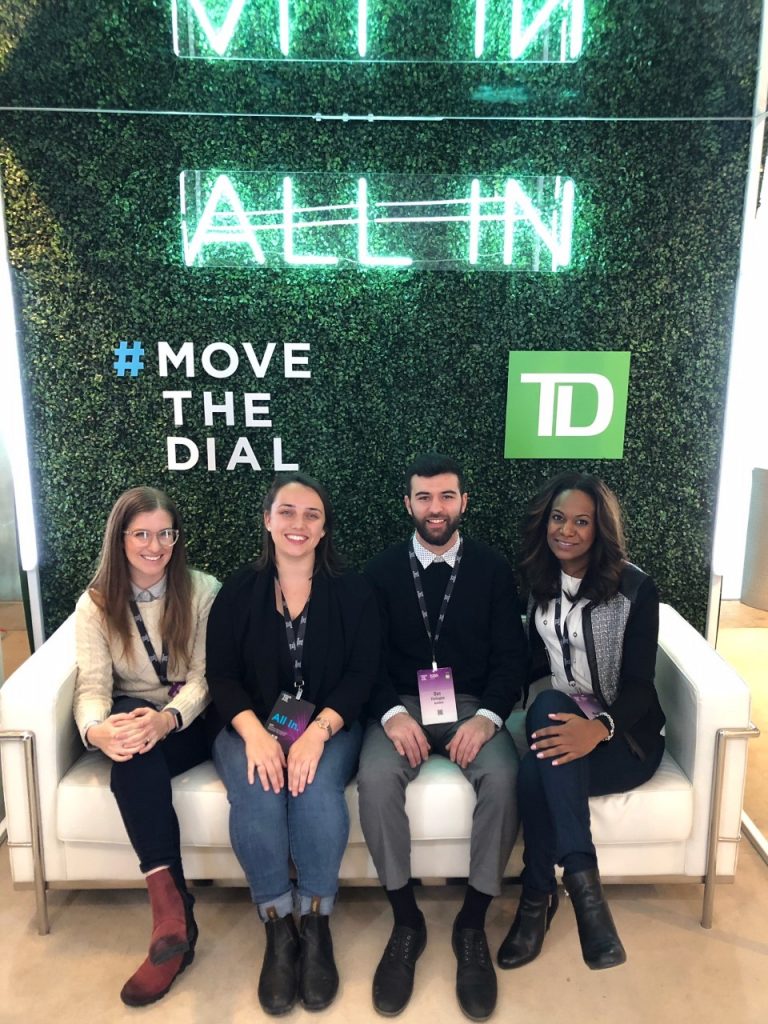 "Let's increase the participation and leadership of all women in tech." It's a pretty straightforward statement, and it's only one layer of #movethedial's mission to move the diversity and inclusion dial in the tech sector. Last week 10 of us from Architech participated in #movethedial's second annual Global Summit at Roy Thomson Hall, among 2700+ other attendees. For context, #movethedial is a nonprofit led by powerhouse Jodi Kovitz who, driven by purpose and passion, wants to change the disproportionate number of women leaders in tech. While the Summit was anchored around the notion of "Going All In", there were a few other themes that emerged from the day's sessions.[Why 'Go All In'?
13% of today's tech companies' executives are women
8% of today's tech companies' board directors are women
6% of today's tech companies' CEOs are women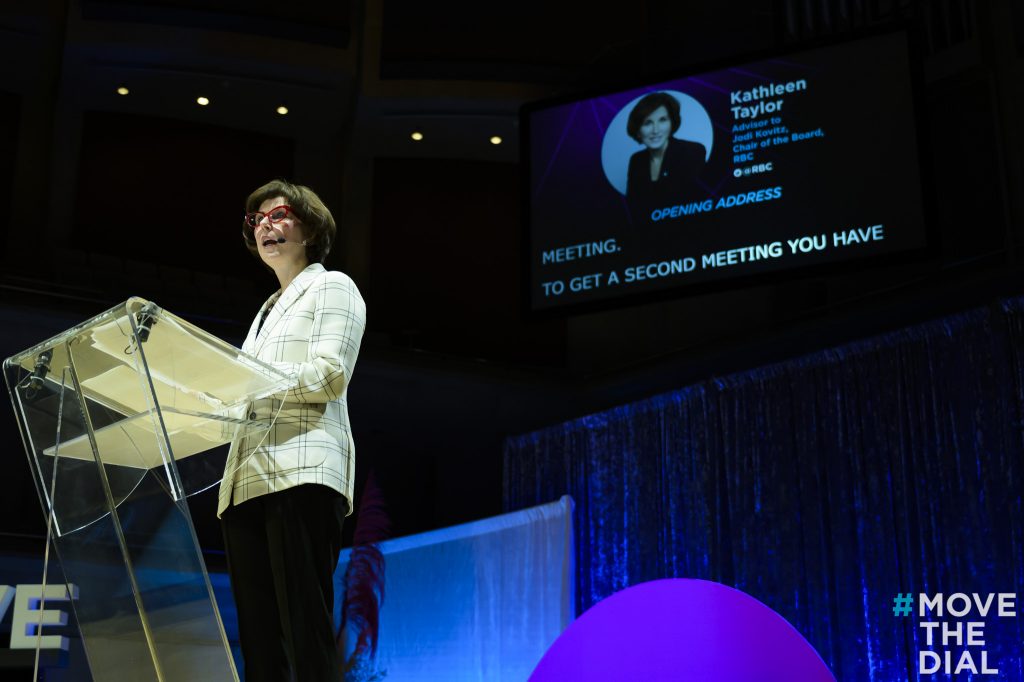 Those are some chilling statistics that #movethedial revealed in their opening video for the Summit. One of Jodi Kovitz' advisors Kathleen Taylor went on to explain why we need to go all in for diversity and inclusion in the tech sector. Staggeringly, "Women only account for 25% of Canada's tech sector, and 50% of women think tech companies really don't want to hire women". It's easy to see why we need to Go All In and harness the full power of diversity. Jodi often reminds us to question how we're creating tech for the future if we're only creating for half the population, and that everyone should have a seat at the table.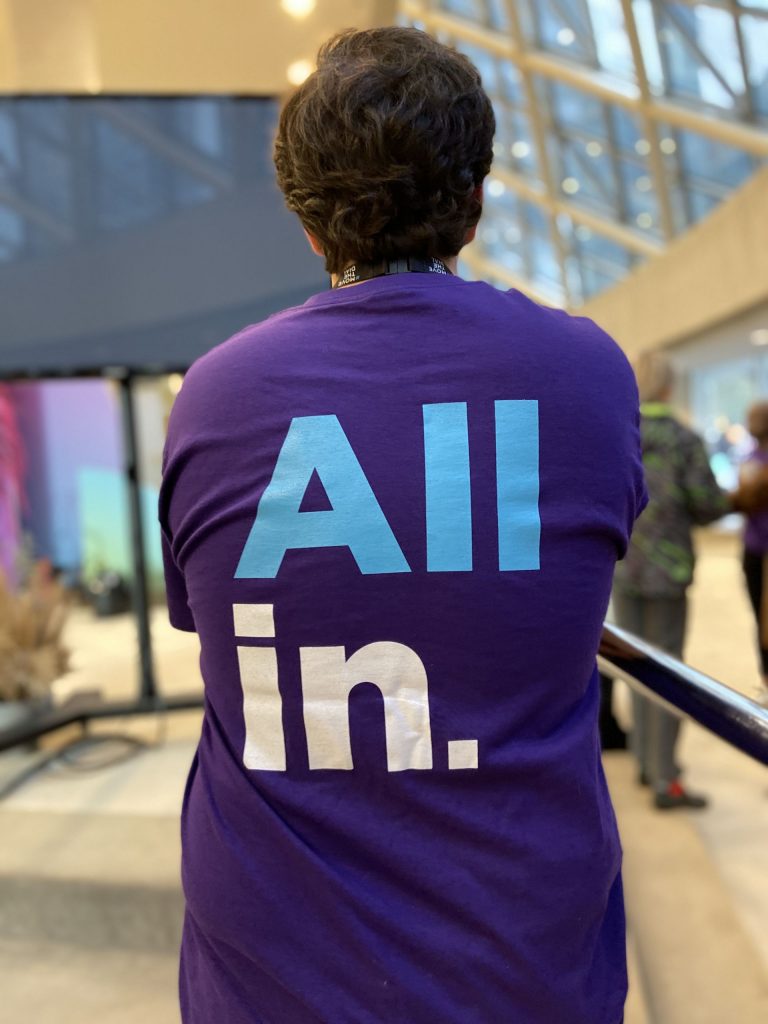 What does 'Going All In' look like?
"Going all in takes work, and you have to Go All In for all", according to Jodi. She highlights that Going All In isn't just for women, but in fact for every underrepresented group. One of the most important aspects regarding Going All In is being intentional, as well as the importance of mentorship, which Kathleen Taylor dove into, stating that "if you can see something, you can probably do it". We also learned that Going All In isn't perfect, nor is it always easy, so you must be prepared to get a little messy. This might be in the form of asking hard questions, learning, unlearning, and listening. From a company perspective, Going All In must be approached with a growth mindset, accepting that some failures will happen along the way.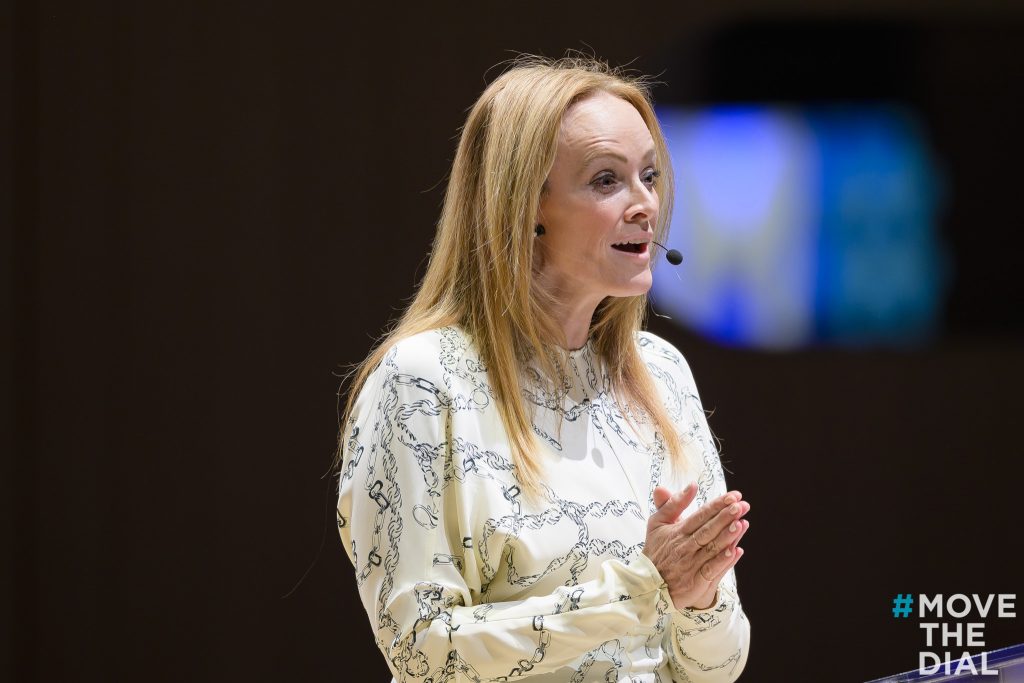 Why Is Inclusion Important?
"Your brain processes exclusion the same way as physical pain", explained Lindsay-Rae McIntyre, Chief Diversity Officer at Microsoft. This statement put into perspective just how important inclusion is, and how it goes hand in hand with diversity. We often hear Diversity and Inclusion discussed together, and this Summit really shed light on the need for both. The best way to describe the importance of inclusion in the workplace was by Leagh Turner, President of Ceridian, who explained that "without inclusion, diversity is just representation". Inclusion does not just happen, as Jodi mentioned previously, but must be intentional. Lindsay-Rae summed up this idea of intentionality with the bold statement of "if we do not intentionally include someone, we are intentionally excluding them".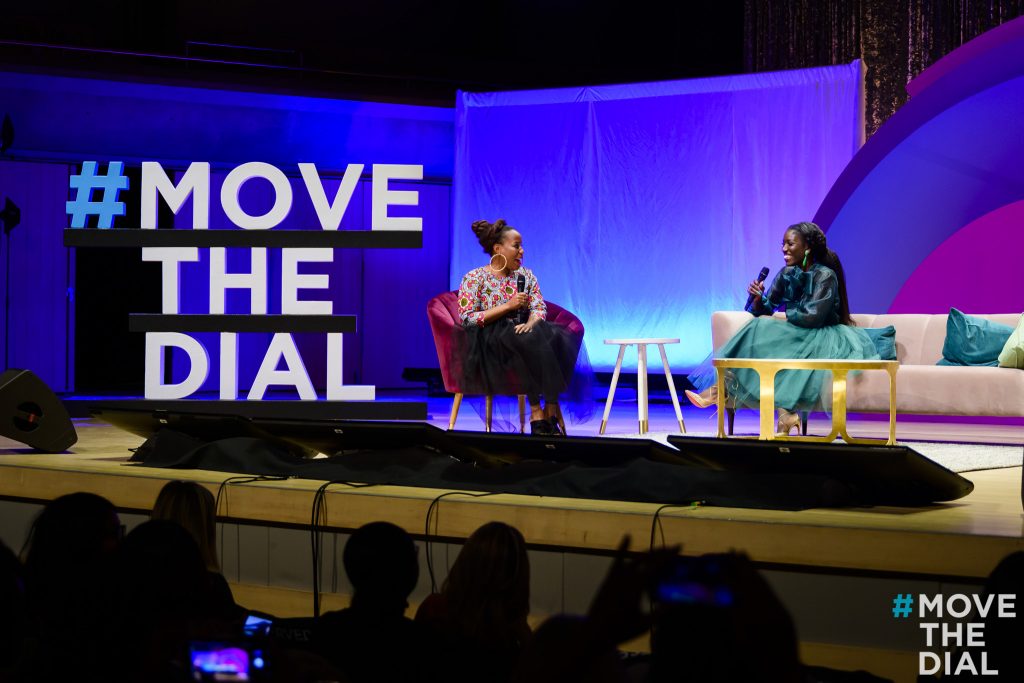 Why Diversity And Inclusion?
The future is tech, we all know that. If we only have half the population sitting at the Design table, not only are we not designing for all, but we're leaving out so many perspectives and ideas of what that technology could be. "None of us can move forward if half of us are held back," Zaib Shaikh, Consul General of Canada in Los Angeles stated. The future of accessibility and inclusion can only exist if everyone is designing for all. We saw a few examples of this from Microsoft, who is building accessible gaming consoles and actively pushing back on products designed for 'average people'. Kat Holmes, Director of User Experience Design at Google touched on this and continued to explain how dangerous it can be to make assumptions for the 'average person'.Hearing that 72% of millennials would leave a company in favour of one with more diversity further shows the importance of having diversity and inclusion in the very fabric of your company's DNA. All of our people left the #movethedial Global Summit feeling inspired, informed, and ready to take action on Going All In. Over here at Architech, we believe in #EmbracingChange, so much so that it's written and spoken about often in our halls and on our walls. As the old adage goes, "knowledge is power", and together we have the power to affect change and move the dial.
Talent & Culture