Cineplex
Cineplex Premieres Azure-Based DevTest Capabilities
Category
Modern Application Development, Product Development
Introduction
Cineplex Works With Architech To Premiere Azure-Based DevTest Capabilities

The options for figuring out what kind of movie you want to watch used to be pretty limited. You could flip through a printed newspaper to scan the latest listings. You could drive by a movie theatre and try to read everything on the marquee. You might see the date on a billboard that announced a specific upcoming release.

In a digital-first world, movie lovers are like consumers in every other context, in that they want to find the information they need from the primary source. They also want to be able to find it from wherever they are, via an online experience that makes it easy and is always available.

If this were a movie instead of a case study, our team at Architech wouldn't be cast as the star — that honour would go to our client, Cineplex Inc. — but we were grateful for the chance to play a strong supporting role in how the story turned out.
CAPABILITIES
Agile Product Design

Application Modernization

Agile Engineering & DevOps

Quality Assurance

Cloud Technology

Migration Solutions

Microservices

Automation
INDUSTRY
Entertainment
---
CAPABILITIES
Agile Product Design

Application Modernization

Agile Engineering & DevOps

Quality Assurance

Cloud Technology

Migration Solutions

Microservices

Automation
The Customer
Founded in 1999 and headquartered in Toronto, Cineplex is Canada's largest movie exhibitor, with a chain of 164 theatres including 1,676 screens that show everything from the biggest studio blockbusters to the latest in independent films.

Over time, Cineplex has continued to reimagine what a movie theatre experience could look like with interactive games, extensive food and drink options, VIP theatres, Playdium locations and more recently RecRoom, a chain of restaurants that offer a video gamer's paradise.
The Challenge
Like many organizations, Cineplex was faced with increased pressure to develop innovative applications that could serve both its customer base of moviegoers as well as the behind-the-scenes staff who support them.

Instead of a more traditional on-premises IT infrastructure, Cineplex's dev team needed a solution that would allow them to create new test environments in a timelier manner.

The limits of Cineplex's legacy technology were also having an impact on its web site, where occasional outages and downtime was negatively impacting its customer experience. Having an always-on digital channel they can rely upon has never been more critical for Cineplex customers, especially given the challenges brought on by COVID-19.
The Solution
Cineplex turned to our team at Architech to begin a critical element of IT modernization that would help address its current needs while positioning it for ongoing success in the future.

This meant moving the company's legacy IT infrastructure to the cloud. In doing so, Cineplex selected Architech for its proven track record in platforms such as Microsoft Azure and their expertise in true Agile methodology.

We started by doing some detective work, pouring through Cineplex's legacy code in order to figure out exactly what needed to be done to make the migration as smooth as possible.

Next, we created ARM templates that would automate the work of provisioning the infrastructure to Azure, as well as creating containerized applications that could be deployed on Azure's Container Registry.

This was a highly collaborative process, where members of our team worked on-site in tandem with Cineplex to define the requirements and create a reasonable but rapid plan to lift and shift its SQL database. Ultimately, we were all working to deliver the scalability, agility, and security Cineplex needed.
The Results
Timing is everything, and that's never been more true than in our work with Cineplex.

Following the completion of a project that took less than three months, Cineplex's time to provision new environments has gone down from two weeks to less than a day.

This also means:
A DevTest environment which can be provisioned between 15 minutes to two hours
The best use of developer talent is to set them free to find creative solutions to the customers' problems. Our work with Cineplex means its developers will be able to do what they do best, where more than one team can create and test modern applications at the same time .
Dynamic abilities to support multiple areas of business
Beyond web and mobile applications for its movie theatres, the dev team at Cineplex will be able to choose the artifacts they need to do the same thing for RecRoom, TopGolf, and Playdium customers. The Azure DevTest capabilities ultimately allows Cineplex to more effectively solve its modernization challenges across the board.
Economies of scale that only the cloud can deliver
Building on Azure means Cineplex will be able to provision or de-provision its DevTest environments in a cost-efficient way based on operational and business demands. It also frees its development team to do this from anywhere, including the safety of their own home during pandemic quarantine conditions.

The uncertainties around change, particularly when it comes to technology, can lead a lot of organizations to stick with legacy technology far longer than they should.

Our project with Cineplex is a great example of what's possible when you make the move to a truly modern, on-demand platform like Azure, and how the process and time to value can be far greater than you ever thought possible.

Cineplex has long been the place where Canada goes to see entertainment on the big screen. Now its dev team will have a greater ability to stay focused on the big picture — in other words, more time and resources to continue improving its customer experience.

"With the limitations we were facing due to our legacy technology, impacts to the overall customer experience was becoming a challenge. Architech was engaged as our trusted technical partner based on their expertise in Azure, Agile and DevOps. They successfully helped us move our legacy infrastructure into the Cloud and it is a pleasure working with them."

– Shawn Mandel, Chief Technology Officer & Chief Digital Officer, Cineplex
Read our other Case Studies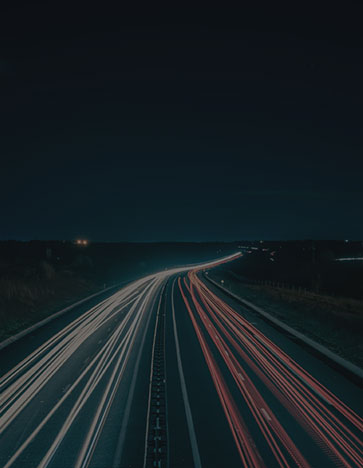 Page Speed Optimization & UX

Architech was tasked to reduce the page load time and improve the overall user experience for a leading North American home services company.
Financial Technology Provider

Categories

"It's a powerful thing when teams come together to brainstorm, bring diverse ideas to the fore, then start talking to clients and customers." – SVP and Chief Product Officer