Our Approach
From creating innovative cloud-native applications to modernizing legacy systems, we help established companies digitally transform and realize the power of modern technologies. But it's more than just software and technology solutions. It's more than the brains and the thinking. It's the people. The right combination of people. That's why Architech is built on a savvy group of Product Managers, Engineers, Product Owners, and Designers, all at your service. Who together are greater than the proverbial sum of its parts. We assemble the right people to tackle your project.
Our origin story began in 2004 when CEO, David Suydam assembled what Rogers Wireless, our first client, called a Dream Team. It was a team assembled that could do the heavy technical lifting and repeatedly delve deep to deliver the right solutions. We became known as the team that could solve the most complex of problems. That approach continues today. In helping leading companies throughout Canada, the U.S., and the UK, we continue to put together the best group of Project Managers, Product Owners, Engineers, and Designers to tackle your project. It is about the team. All at your service.
It's about the team. Your Dream Team. Here at Architech.
Agile Engineering
Architech was one of the first companies in Toronto to practice true Agile development, introducing it to clients as early as 2006. It's part of the fabric of our entire company. Our people are experts with disciplined Agile engineering, including test-driven development and modern DevOps practices like CI/CD pipelines and containerization. It gives you a more aligned team that provides better outcomes and faster time to market with a quality of work that is uncompromised. And isn't that the whole point?
User Experience Design
As we have grown, the focus expanded to include human-centered design based on design thinking. With skilled digital and experience Designers, UX Researchers, UI/UX Designers, and Product Owners, we create applications that people love to use.
Innovation and Emerging Technology
Ready for the future? We are. We have the added capabilities in IoT and machine intelligence. We created an R&D lab focused on applying deep learning to problems, such as detecting a person's heart rate from video of their face. We used company "Big Data" to predict outcomes such as mortgage default rates, real estate prices, and flows within oil pipelines. It's all part of how our group brings cognitive capabilities to our applications for winning customer experiences.
Application Modernization, Cloud-Native Development, and DevOps
With the right people, you can do so much more. We have created hundreds of resilient, scalable, and secure solutions. We've built highly available and intelligent systems, processed hundreds of millions of transactions, and given users a voice. As a Microsoft Azure Silver Cloud Partner, we have taught hundreds of people how to set up and deploy containerized applications with Docker and Kubernetes. We have engineered cloud-native applications on Azure and AWS, and modernized legacy, monolithic applications using microservices architecture, serverless, and a variety of open source and PaaS technologies. We help our clients take the power of the cloud further. But digital transformation is more than the brains and the thinking. It's the people.
Be Part of a Dream Team
We believe a company is more than the skill set and work history. It's the people. At Architech, you're not just an employee, you are a person who can contribute to everything we believe in. Never fail a client. Do the right thing. Be open and collaborative. Embrace change. If you think like we do and see these core values are more than just words, join us.
David Suydam
CEO & Founder
Ashish Patel
Chief Technology Officer
Lara Shewchuk
Chief Financial and Operating Officer
Dan Partington
Head of Business Development and Partnerships
Vikram Singh
Head of Engineering
Pralad Rao
Head of Delivery
David Lazzarato
Board Member
Tony Gaffney
Board Member
Abdullah Ahmed
Software Engineer
Abhishek Wadhwa
Senior Software Engineer
Ajith Menon
Product Owner
Akshya Ramkumar
Product Owner
Alex Chang
Software Engineer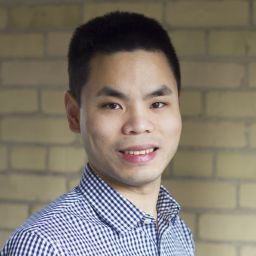 Alex Pau
Strategic Project Analyst - Intern
Ally Hui
Senior Software Engineer
Andrew Van
Support Engineer
Axel Galicia
Senior Software Engineer
Bartłomiej Małek
QA Engineer
Bartosz Pieczara
Software Engineer - Consultant
Carley Cooper
UX/UI Designer
Chris Glynne
Senior Project Manager
Cody Johnson-Uppal
Sales & Marketing Coordinator
Dalbert Ang
Senior Software Engineer
Damiano Wong
Software Engineer
Darrin Jackson
Client partner
Deepthi Gottumukkala
Talent & Culture Lead
Dominik Flisak
Development Manager
Feihong Zhao
Software Engineer
Frank Yang
Senior Software Engineer
Gaby Aburto
People Operations Specialist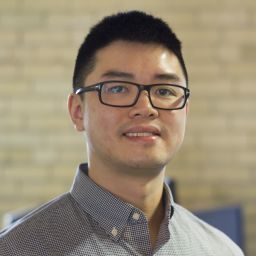 Henry Hoang
DevOps Engineer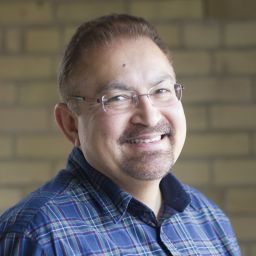 Irfan Ally
Project Manager
Jackson Yang
Technical Lead
Jeevan Varughese
Cloud Architect
Jenn Chang
Project Manager
Jifeng Jiang
Software Engineer
Joe Balasubramaniam
Program Manager
John-Paul Di Fazio
Program Manager
Karen Marrello
Program Manager
Karolina Koczur
Office Manager & Executive Assistant
Katarzyna Orecka
Talent and Operations Manager
Krzysztof Fornagiel
Software Engineer
Kyri Kyriacou
Senior Software Engineer
Lei Xie
Software Engineer
Logan Li
Software Engineer
Mahedi Polara
Technical Solution Architect
Manisha Shetty
QA Engineer
Marcelina Szwacz
Facilities and Administration Manager
Marcin Pyra
Software Engineer - Consultant
Marima Van Walsh
Business Operations Lead
Marta Gniewek
Talent Specialist
Marylou Santos
Product Owner
Matt Wojas
Senior Software Engineer
Meghan Archibald
Marketing Manager
Meg Bortolon
Senior UX Researcher & Designer
Michelle Flynn
Client Partner
Mike Brusilovsky
DevOps Engineer
Molly Puddister
Experience Design Manager
Nafi Haque
Senior Software Engineer
Niyati Dhandhukia
Talent & Operations Specialist
Paul Mooney
Technical Solution Architect
Paul Williams
Client Partner
Paweł Bełza
Software Engineer - Consultant
Paweł Kurdziel
Technical Lead
Przemysław Nowak
Software Engineer - Consultant
Radosław Kapłoniak
Technical Lead
Rafał Pasiut
Senior Software Engineer
Rahul Tiwari
Product Owner
Rasheed Khan
Senior Software Engineer
Reubia Perera
Project Manager
Rosie Moffat
Talent Marketing Coordinator
Saeed Alam
Software Engineer
Shagilton D'couth
Software Engineer
Siddharth Sharma
Technical Solution Architect
Steven Lawler
Senior Software Engineer
Steven Mucci
Senior Software Engineer
Sudeshna Phukan
Product Owner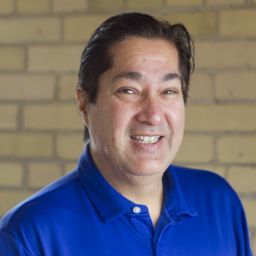 Suniel Sahi
Pre-Sales Solution Architect
Tomasz Homoncik
Junior QA Engineer
Vaibhav Sabharwal
Senior Product Owner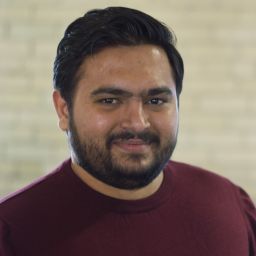 Varinder Singh
Support Engineer
Yevhenii Herasymchuk
Senior Software Engineer
Zachary Munich
Software Engineer
Need help with your next project? We'd love to hear from you.
For general information and inquiries, you can email us at info@architech.ca. Or if you prefer, fill out our contact form below. One of our team members will get back to you right away.
But why not talk to a live person? Call us at 416-607-5618.