Our Approach
From creating innovative cloud-native applications to modernizing legacy systems, we help established companies digitally transform and realize the power of modern technologies. But it's more than just software and technology solutions. It's more than the brains and the thinking. It's the people. The right combination of people. That's why Architech is built on a savvy group of Product Managers, Engineers, Product Owners, and Designers, all at your service. Who together are greater than the proverbial sum of its parts. We assemble the right people to tackle your project.
Our origin story began in 2004 when CEO, David Suydam assembled what Rogers Wireless, our first client, called a Dream Team. It was a team assembled that could do the heavy technical lifting and repeatedly delve deep to deliver the right solutions. We became known as the team that could solve the most complex of problems. That approach continues today. In helping leading companies throughout Canada, the U.S., and the UK, we continue to put together the best group of Project Managers, Product Owners, Engineers, and Designers to tackle your project. It is about the team. All at your service.
It's about the team. Your Dream Team. Here at Architech.
Agile Engineering
Architech was one of the first companies in Toronto to practice true Agile development, introducing it to clients as early as 2006. It's part of the fabric of our entire company. Our people are experts with disciplined Agile engineering, including test-driven development and modern DevOps practices like CI/CD pipelines and containerization. It gives you a more aligned team that provides better outcomes and faster time to market with a quality of work that is uncompromised. And isn't that the whole point?
User Experience Design
As we have grown, the focus expanded to include human-centered design based on design thinking. With skilled digital and experience Designers, UX Researchers, UI/UX Designers, and Product Owners, we create applications that people love to use.
Innovation and Emerging Technology
Ready for the future? We are. We have the added capabilities in IoT and machine intelligence. We created an R&D lab focused on applying deep learning to problems, such as detecting a person's heart rate from video of their face. We used company "Big Data" to predict outcomes such as mortgage default rates, real estate prices, and flows within oil pipelines. It's all part of how our group brings cognitive capabilities to our applications for winning customer experiences.
Application Modernization, Cloud-Native Development, and DevOps
With the right people, you can do so much more. We have created hundreds of resilient, scalable, and secure solutions. We've built highly available and intelligent systems, processed hundreds of millions of transactions, and given users a voice. As a Microsoft Azure Silver Cloud Partner, we have taught hundreds of people how to set up and deploy containerized applications with Docker and Kubernetes. We have engineered cloud-native applications on Azure and AWS, and modernized legacy, monolithic applications using microservices architecture, serverless, and a variety of open source and PaaS technologies. We help our clients take the power of the cloud further. But digital transformation is more than the brains and the thinking. It's the people.
Be Part of a Dream Team
We believe a company is more than the skill set and work history. It's the people. At Architech, you're not just an employee, you are a person who can contribute to everything we believe in. Never fail a client. Do the right thing. Be open and collaborative. Embrace change. If you think like we do and see these core values are more than just words, join us.
David Suydam
CEO & Founder
Read David's Bio
CEO & Founder
David Suydam
With an exemplary reputation in his field, David's vast experience as a technology consultant and solution architect has spanned more than 20 years in some of the most complex business environments throughout Canada and around the world. David's focus on creative solutions is based on a strong belief that traditional software development practices are flawed, and his team routinely demonstrates a better approach with open source, agile methods and cloud computing. Prior to founding Architech, David provided consulting services to leading Canadian banks and telcos.
None of us is as smart as all of us.
Ken Blanchard
Ashish Patel
Chief Technology Officer
Read Ashish's Bio
Chief Technology Officer
Ashish Patel
As Architech's Chief Technology Officer, Ashish is tasked with overseeing and scaling our team providing thought leadership as well as collaborating on innovation with clients as they execute their digital transformation. Ashish has an extensive 16-year track record with various industries applying business acumen and engineering principles to build transformative products from concept to commercialization. His expertise include business, technology & innovation strategy, new product/service development, design thinking & user experience, software engineering, IT architecture & operations, and building high-performing teams. Previous to joining Architech, Ashish was the Chief Digital & Innovation Officer at Grant Thornton and Director of Product Management at TeraGo Networks. He holds a B.Sc in Computer Science and an MBA from the University of Toronto.
We cannot solve our problems with the same thinking we used when we created them.
Albert Einstein
Lara Shewchuk
Head of Finance and Operations
Read Lara's Bio
Head of Finance and Operations
Lara Shewchuk
Lara joins Architech as an accomplished leader with extensive experience guiding operations, finance and administration. At Architech, she is responsible for overseeing the overall financial strategy and direction of the business. Within finance Lara oversees accounting, compliance and reporting, and ensures the operational health and success of both our Toronto and Krakow offices. Lara leads our Talent & Culture team in building and growing Architech's "Dream Team" and living our core values each day. With over 15+ years of experience she has a proven talent in leading cross-functional teams and achieving long-term, strategic growth. Prior to joining Architech Lara held the positions of Chief Financial Officer and VP Operations within private education companies, as well as 10+ years in the entertainment industry. She holds an Ontario CPA, CA designation and a Bachelor of Administrative and Commercial Studies from Huron University College.
If your actions create a legacy that inspires others to dream more, learn more, do more and become more, then, you are an excellent leader.
Dolly Parton
Dan Partington
Head of Business Development and Partnerships
Read Dan's Bio
Head of Business Development
Dan Partington
As Architech's Head of Business Development, Dan is responsible for managing a team accountable for partnership growth, new client acquisition and existing account success. Dan has over 10 years of experience in corporate strategy, business development, management consulting and digital strategy and has worked extensively in retail, financial services, loyalty and travel. Prior to joining Architech, Dan was the Director, Strategy & Development at Points.com and Senior Manager, Strategy at Sears Canada. He holds a CMA, CPA designation and MBA from Queen's University.
I believe that great people make successful projects possible.
Vikram Singh
Head of Engineering
Read Vikram's Bio
Head of Engineering
Vikram Singh
As Architech's Head of Engineering, Vikram is an empowering leader who oversees the overall engineering division. Vikram works closely with our dream team of developers mentoring, inspiring and leveling-up engineers through training, 1:1 support, and workshops. With over 25+ years of IT experience Vikram holds a proven track record in building and leading successful software development operations, enhancement of large-scale applications, strategy implementation, and agile adoption. He also has a wide range of expertise in modern tech stacks. Prior to joining Architech, Vikram held positions as Director Software Engineering at MidAmerica Consulting.
A great leader takes people where they don't necessarily want to go, but ought to be.
Rosalynn Carter
Pralad Rao
Head of Delivery
Read Pralad's Bio
Head of Delivery
Pralad Rao
Pralad is a key member of the leadership team here at Architech. As our Head of Delivery, Pralad is engaged in continuously improving our project management, product owner, quality assurance, and support disciplines. He also maintains and applies Agile best practices to build and improve upon world-class digital products. In his role, Pralad leads a highly adaptable, collaborative, and accountable team of experts in order to provide the best value for our clients and their customers. In his 17 years of experience, Pralad has assisted in delivering powerful software for startups, scale-ups, and large enterprises. Prior to joining Architech, Pralad was the Vice President Delivery at ICF International.
Talent wins games, but teamwork and intelligence win championships.
Michael Jordan
Read Corby's Bio
Board Member
Corby Fine
Corby is Vice President of Simplii Financial, senior executive dedicated exclusively to the brand, reporting to the head of digital and direct banking within CIBC and responsibility for the overall P&L of a division. He's done extensive work in developing strategic growth opportunities and has a successful track record of exceeding revenue, operational and net promoter score targets. He brings diverse industry experience in financial services, automotive, telecommunications, retail, and utilities. Before joining Simplii Financial, Corby served as Vice President Digital Commerce at CIBC, Vice President Customer Intelligence at Rogers Communications. He holds a BBA and an MBA.
David Lazzarato
Board Member
Read David's Bio
Board Member
David Lazzarato
David is a Corporate Director and media/broadcast industry consultant who assists companies in the areas of strategy development, mergers and acquisitions and financing. He's served as CEO of Craig Wireless, EVP and CFO of Alliance Atlantis Communications, Chairman of Motion Picture Distribution, and EVP and CFO of MTS Allstream. Mr. Lazzarato also held various senior management positions at BCE Mobile Communications, BCE Inc. and CAE Inc.
Read Paul's Bio
Board Member
Paul Bertin
Paul is President and Founder of No Limit Technologies, providing general business, coaching and mentoring, advisory and consulting services to corporations. In the span of his career, Paul has served as President and CEO of Burntsand, President of Sprint Canada's Business Services Group; and President and Chief Operating Officer of Integrated Networks Services (INSINC). Paul also holds advisory and board of director positions with Surface Medical, the Sunnybrook Foundation Board of Governors, the RIC Centre, i3 Solutions, and Plexxus.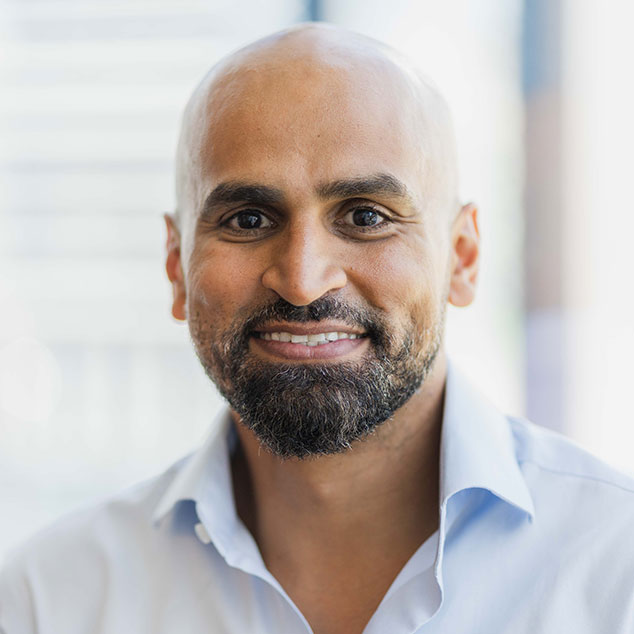 Harp Gahunia
Board Member
Read Harp's Bio
Board Member
Harp Gahunia
Harp is a Chartered Accountant with over 25 years of experience since graduating from the School of Accountancy at University of Waterloo with a Masters in Accounting. Harp started his career at Deloitte, working in the Telecommunications teams of both Toronto, Canada and Sydney Australia offices. In late 2012 he left his most recent full-time role as CFO at Virgin Gaming for the past 4 years, where he spent the last 6 months of his tenure as the acting-CEO, managing all aspects of this global web-based tournament gaming platform. Harp's last eight years were spent providing fractional CFO services for various start-ups in and around Toronto. His portfolio of clients or work experience include Bell New Ventures (corporate venturing arm of Bell), EnStream & Suretap Wallet (mobile payments joint venture owned by Bell, Rogers, Telus), Virgin Mobile, Virgin Money (online banking), Virgin Gaming (online tournament gaming platform), Versapay Corporation (publicly traded B2B Fintech specializing in Accounts Receivable automation), TribalScale Venture Studios (hybrid startup accelerator and VC), Optiva Inc (cloud based billing solution for telcos around the world), and NuAi (B2B AI Operating System Platform). Harp also holds patents related to wearable technologies (Kharaband.com).
Harp has completed over $150M in various debt and/or equity financings for various public and private companies.
Abdullah Ahmed
Software Engineer
Abhishek Wadhwa
Senior Software Engineer
Ajith Menon
Product Owner
Akshya Ramkumar
Product Owner
Alex Chang
Software Engineer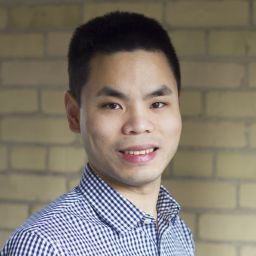 Alex Pau
Strategic Project Analyst - Intern
Ally Hui
Senior Software Engineer
Andrew Van
Support Engineer
Axel Galicia
Senior Software Engineer
Bartłomiej Małek
QA Engineer
Carley Cooper
UX/UI Designer
Cody Johnson-Uppal
Sales & Marketing Coordinator
Dalbert Ang
Senior Software Engineer
Damiano Wong
Software Engineer
Darrin Jackson
Client partner
Deepthi Gottumukkala
Talent & Culture Lead
Dominik Flisak
Development Manager
Feihong Zhao
Software Engineer
Frank Yang
Senior Software Engineer
Gaby Aburto
People Operations Specialist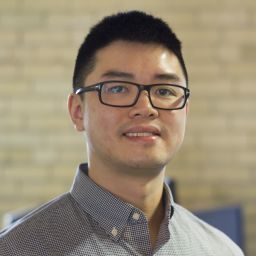 Henry Hoang
DevOps Engineer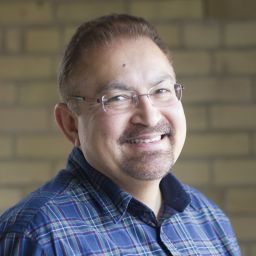 Irfan Ally
Project Manager
Jackson Yang
Technical Lead
Jeevan Varughese
Cloud Architect
Jenn Chang
Project Manager
Jifeng Jiang
Software Engineer
Joe Balasubramaniam
Program Manager
John-Paul Di Fazio
Program Manager
Karen Marrello
Program Manager
Katarzyna Orecka
Talent and Operations Manager
Krzysztof Fornagiel
Software Engineer
Kyri Kyriacou
Senior Software Engineer
Lei Xie
Software Engineer
Logan Li
Software Engineer
Mahedi Polara
Technical Solution Architect
Manisha Shetty
QA Engineer
Marcelina Szwacz
Facilities and Administration Manager
Marcin Pyra
Software Engineer - Consultant
Marima Van Walsh
Business Operations Lead
Marta Gniewek
Talent Specialist
Marylou Santos
Product Owner
Matt Wojas
Senior Software Engineer
Meghan Archibald
Marketing Manager
Meg Bortolon
Senior UX Researcher & Designer
Michelle Flynn
Client Partner
Mike Brusilovsky
DevOps Engineer
Molly Puddister
Experience Design Manager
Nafi Haque
Senior Software Engineer
Niyati Dhandhukia
Talent & Operations Specialist
Paul Mooney
Technical Solution Architect
Paul Williams
Client Partner
Paweł Bełza
Software Engineer - Consultant
Paweł Kurdziel
Technical Lead - Consultant
Przemysław Nowak
Software Engineer - Consultant
Radosław Kapłoniak
Technical Lead
Rafał Pasiut
Senior Software Engineer
Rahul Tiwari
Product Owner
Rasheed Khan
Senior Software Engineer
Reubia Perera
Project Manager
Rosie Moffat
Talent Marketing Coordinator
Saeed Alam
Software Engineer
Shagilton D'couth
Software Engineer
Siddharth Sharma
Technical Solution Architect
Steven Lawler
Senior Software Engineer
Steven Mucci
Senior Software Engineer
Sudeshna Phukan
Product Owner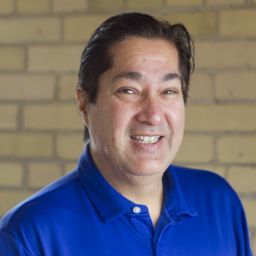 Suniel Sahi
Pre-Sales Solution Architect
Tomasz Homoncik
Junior QA Engineer
Vaibhav Sabharwal
Senior Product Owner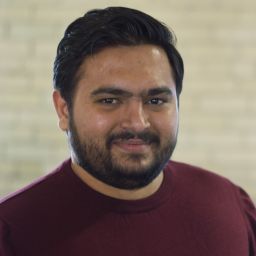 Varinder Singh
Support Engineer
Yevhenii Herasymchuk
Senior Software Engineer
Zachary Munich
Software Engineer
Need help with your next project? We'd love to hear from you.
For general information and inquiries, you can email us at info@architech.ca. Or if you prefer, fill out our contact form below. One of our team members will get back to you right away.
But why not talk to a live person? Call us at 416-607-5618.